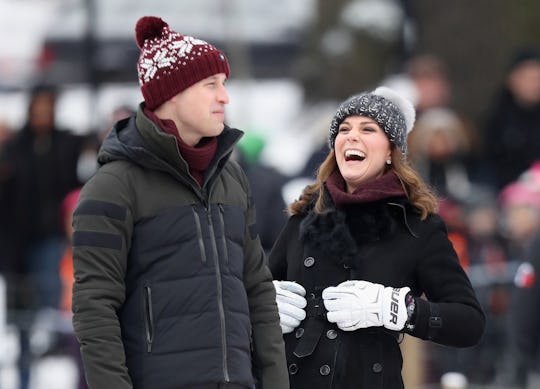 Chris Jackson/Chris Jackson Collection/Getty Images
20 Times Prince William & Kate Middleton Made Each Other Laugh
It might be the secret to their happy marriage.
What's the secret to a happy marriage? No one knows for sure, of course, but finding someone who makes you laugh probably doesn't hurt. Especially if you are going to be in the public eye together for the rest of your lives. And maybe being the King and Queen Consort some day like the Duke and Duchess of Cambridge.
Prince William and Kate Middleton have already weathered some pretty stormy times together, not just as members of the royal family but also as parents to Prince George, Princess Charlotte, and Prince Louis. So how do they hold on to their strong bond? They just keep making each other laugh.
Middleton and Prince William have been together for nearly two decades, first meeting at St. Andrew's University in 2003. Well, technically they first met when their two schools played hockey against each other as middle schoolers, but they didn't become a couple until years later. When the two were interviewed after they announced their engagement in 2010 by the BBC, Prince William explained their relationship "blossomed" over a year of friendship when they discovered they had a "good giggle" together. And, well, the giggles just keep on coming.