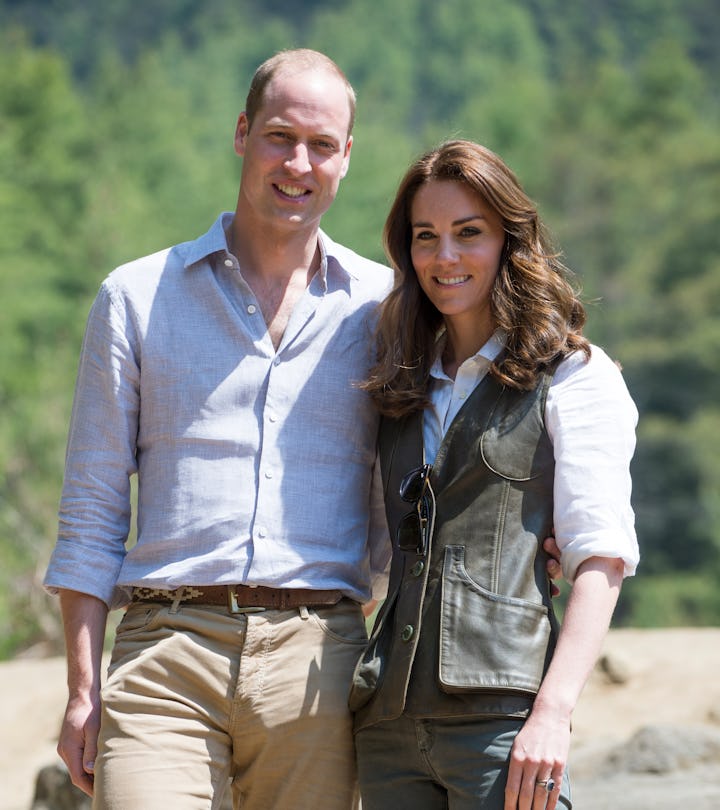 Pool/Getty Images Entertainment/Getty Images
20 Facts About Prince William & Kate Middleton's Relationship You Probably Didn't Know
Their love story is one for the ages.
On April 29, 2021, Kate Middleton and Prince William will celebrate 10 years of marriage. Since their wedding day in 2011, their lives have been in the spotlight. As heir to the throne and the future royal consort, the Duke and Duchess of Cambridge have seen their relationship followed closely by media and royal watchers alike. As difficult as this has presumably been, they appear to have dealt with the pressure by leaning on each other and finding ways to live privately when possible.
As with all relationships, there have been a few bumps along the way for the royal couple. Touches of possible scandal, a brief breakup, but there they stand, still together. After nearly two decades as a couple, if you count their premarital relationship, they have been there for each other through major life events. When Prince William's beloved grandfather Prince Philip died, Middleton was by her husband's side. When her sister Pippa Middleton got married in 2017, Prince William was, of course, at the wedding.
This is the stuff not of fairy tales, but rather a couple who have blended their lives over time. And like all stories, it had to start somewhere. Here are some facts about the Duke and Duchess of Cambridge you may not have known.