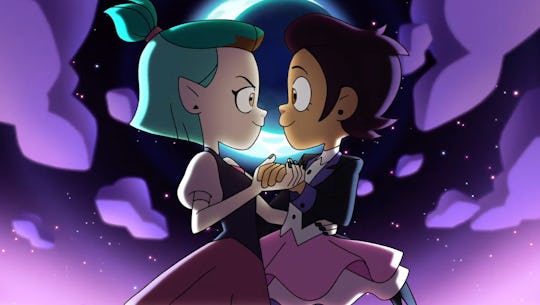 Disney+
15 Episodes From Beloved Kids' Shows With LGBTQ+ Representation
Because everyone deserves to see themselves in media.
Finding LGBTQ+ representation on TV can be hard, especially when you're looking for family-friendly entertainment. But, fortunately, there are actually many shows out there (no pun intended!) to stream with your kids and we've gathered them all in one place for you, right down to which specific episodes will deliver kid-friendly, queer representation you can watch as a family.
For some of these shows, LGBTQ+ characters and storylines are written into the entirety of the show. For others, it's a matter of being a "Very Special Episode." Honestly? We'll take whatever we can get even as we push for more! Because for our kids to see any non-heterosexual characters on TV is almost certainly more than any of us got as kids.
While we've noted 15 different shows — including the season, episode number, rating, and where you can watch — the truth is that this list is just the beginning. There are even more shows and movies to scratch that rainbow itch, so consider this an appetizer to a growing world of representation.
From Muppets to Centaurs, witches to weddings, we have a great collection of episodes from kids' shows with LGBTQ+ representation you're going to want to watch long after Pride Month.
Happy watching, everybody!
This article was originally published on