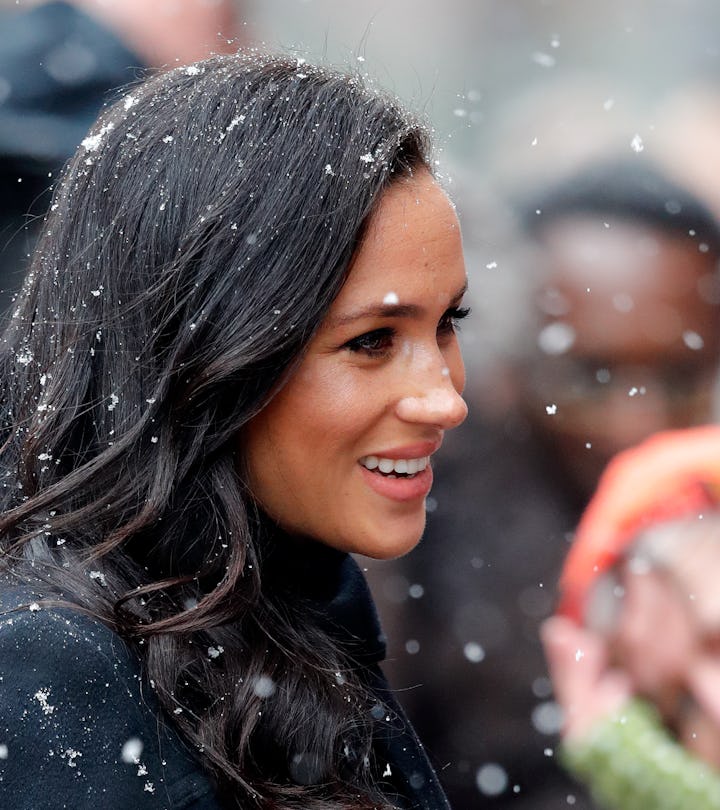 Max Mumby/Indigo/Getty Images Entertainment/Getty Images
20 Of Meghan Markle's Best Winter Looks
From cozy sweaters and jeans to elegant coats and boots.
She might have been born and raised in southern California, but that doesn't mean Meghan Markle is a novice when it comes to winter fashion. Sure, she does seem to prefer the sunshine and warm weather. She and Prince Harry did move their little family to California, after all. The mom of two admitted in an interview with Ellen DeGeneres that she and her husband are "just happy" since moving, and the weather is a big part of that.
"We moved here during lockdown, exactly when things shut down, so we've just been able to spend a lot of time at home and creating our home, but I think it's just the lifestyle and the weather is pretty great," she told DeGeneres. "But we're just happy."
Still, a little variety is not the worst thing in the world. And Meghan Markle seems to have enjoyed living in colder, wetter climates like London and Toronto. Perhaps it's all of those cold weather fashion choices she could put to good use in winter weather. Let's face it, scarves and boots and wool coats are not really needed in Los Angeles. Fortunately for us, the Duchess of Sussex managed to get in plenty of great winter styles during her time in the north.