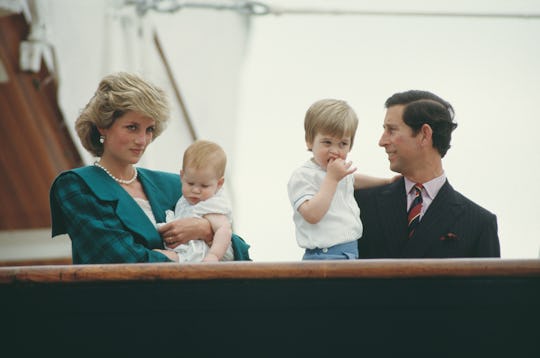 Princess Diana Archive/Hulton Royals Collection/Getty Images
All The Sweetest Photos Of Prince William & Prince Harry Together
They've often been the best of friends.
Prince Harry and Prince William have a rich, complicated history as "the heir and the spare." Two brothers growing up under the watchful eye of the world, growing up from the ages of 12 and 15 years old respectively without their beloved mother, it has formed them both. In ways both obvious and subtle. But regardless of their struggles, their fighting, their difficult history, there have been plenty of times when Prince William and Prince Harry have so clearly been the very best of friends.
The Prince of Wales and Duke of Sussex are just under three years apart in age, after all. And certainly their mother Princess Diana appeared to be fairly dedicated to encouraging the two brothers to be close. To lean on each other. Both princes attended Eton as teenagers, spent summers fishing and hunting with their father King Charles at Balmoral Castle in Scotland, and Christmas holidays at Sandringham with Queen Elizabeth. Both men are athletic, dedicated to their different charitable organizations, loving fathers, husbands.
But, as clearly evidenced by Prince Harry's recent memoir Spare, in many ways they are more each other's brothers than anything else. Which has often made for a beautiful friendship.
Prince Harry and Prince William might be going through a blip at the moment, but they might want to remember all of those years of good fun enjoyed in each other's company. Their shared history, for better or for worse.