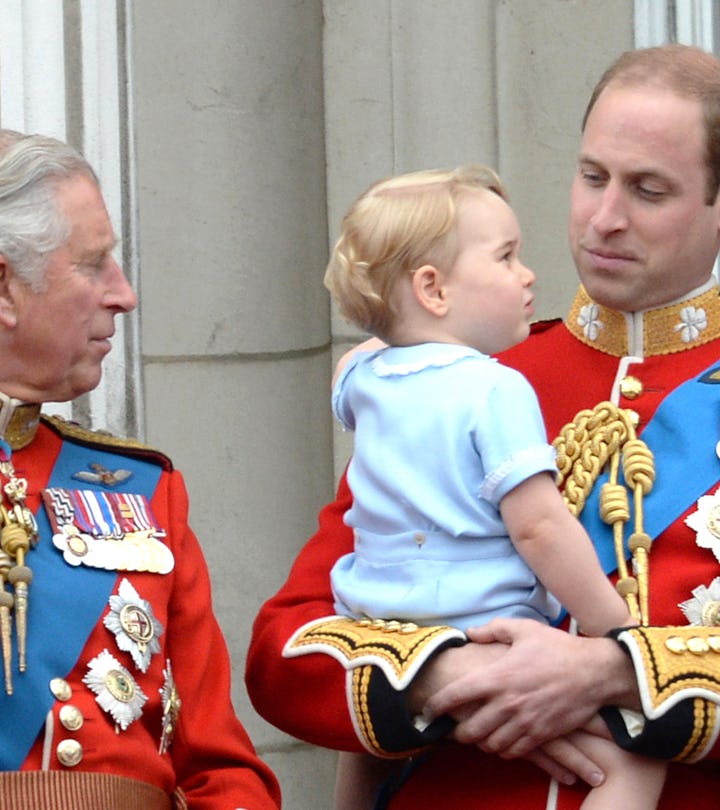 Zak Hussein/Corbis News/Getty Images
20 Sweet Photos Of Royal Grandfathers Getting A Kick Out Of Their Grandkids
Sam Levenson once said this about the relationship between grandparents and their grandchildren: "The reason grandparents and grandchildren get along so well is that they have a common enemy." Vicious but sort of true. There is a bond between grandparents and grandchildren that is sort of lovely and almost exclusionary to the tie that binds them; the parents. In the very best cases, grandparents and grandkids find a way to be friends and co-conspirators. Like in these photos of royal grandfathers with their grandkids, for instance. While it's the nature of the monarchy to be proper most of the time, the rules appear to get bent for grandkids.
One of the best examples of this was the Duke of Edinburgh, who died in April at the age of 99 years old. His eight grandchildren all paid tribute to a man who was known the world over as the longest reigning consort to the Queen, but to them, he was simply their grandfather. Prince Harry wrote in a moving message about Prince Philip that he was saying goodbye to "my grandpa: master of the barbecue, legend of banter, and cheeky right 'til the end."
Prince Philip was certainly not the only grandfather in the royal family, but he set the barre high. As did his predecessor.