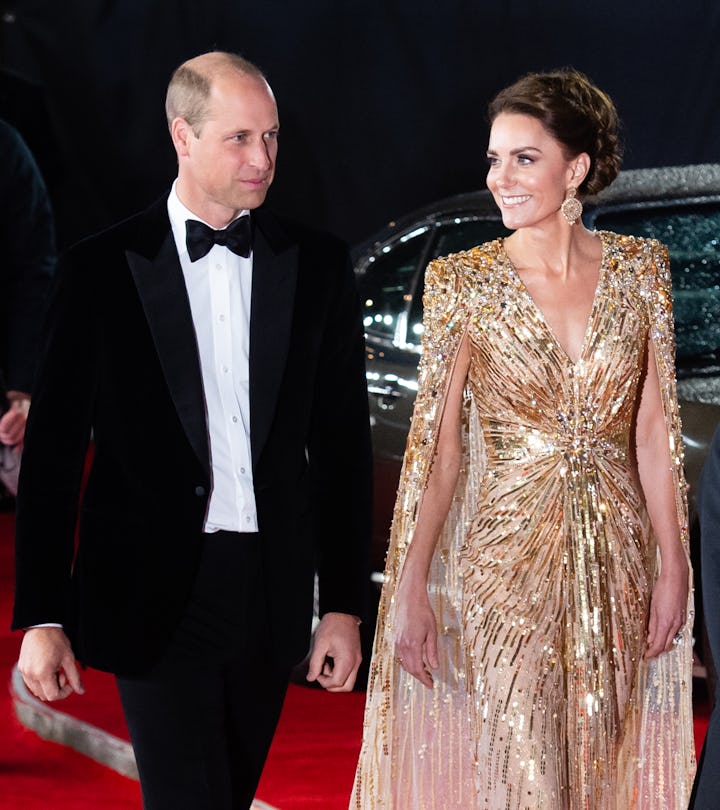 Samir Hussein/WireImage/Getty Images
20 Photos Of The Royals Looking Glamorous At Movie Premieres Through The Years
They love to rub elbows with celebrities.
There is exactly one more thing more glamorous than the royal family. And that is the royal family hobnobbing, yes hobnobbing, with celebrities. Bonus points if that hobnobbing happens at a movie premiere. Which it has done more often than you might expect. The dresses, the tuxedos, the long white gloves and updos from photos of royals at movie premieres past. It's enough to make a gal faint from all of that glamour.
The very first time royals attended a Royal Film Command Performance was in 1946 for the movie A Matter Of Life & Death. King George VI and his wife Queen Elizabeth attended with their two little girls, Princess Elizabeth and Princess Margaret. Royal Film Performances are actually charity events, hosted by the Cinema and Television Benevolent Fund to raise money for people in the film and television industry who have suffered an accident or illness in the United Kingdom.
Since then, members of the royal family have attended several movie premieres to support the industry, and they always really bring it in the fashion department. Although it makes you wonder: Do they got popcorn? A Big Gulp? Are those dresses comfortable for movie watching? We'll never know.