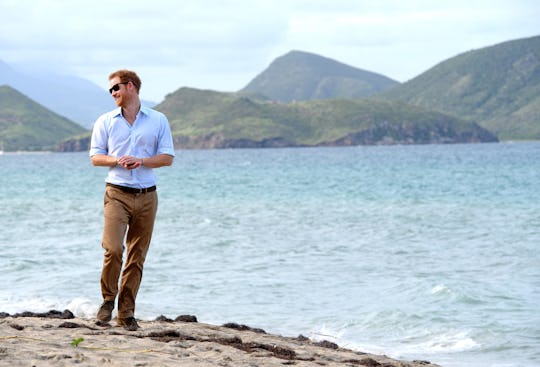 Pool/Samir Hussein/WireImage/Getty Images
20 Photos Of The Royal Family Just Having A Blast At The Beach
Everyone is happier on the water, right?
England is a big island, which means lots and lots of cliffs looking out over the sea, quaint villages on the ocean, and windswept beaches. Sure, the beaches might be a shade or two colder than the ones you might find in Tahiti or Mexico, but still. Growing up in England means you are technically an islander, which could make for a natural predisposition to spend time at the beach. Even if you are a monarch or a future monarch or are monarch-adjacent. It's in your blood, that pull to relax at the beach. Indeed, photos of the royal family relaxing at the beach show a very different side of the monarchy. Even if they are on official duty, they tend to look happier, more comfortable. Generally at peace with the world around them.
As the head of the Commonwealth, Queen Elizabeth has visited some of the most beautiful beaches in the world. She and the rest of the royal family have visited places like Australia, New Zealand, Fiji, and even some of the most beautiful islands in the Caribbean including Barbados and Turks and Caicos. Nice work if you can get it.
Most can't resist the magic of the beach, including the royals. So here's a look at the queen, Prince Harry, and more royals having some fun in the sun.