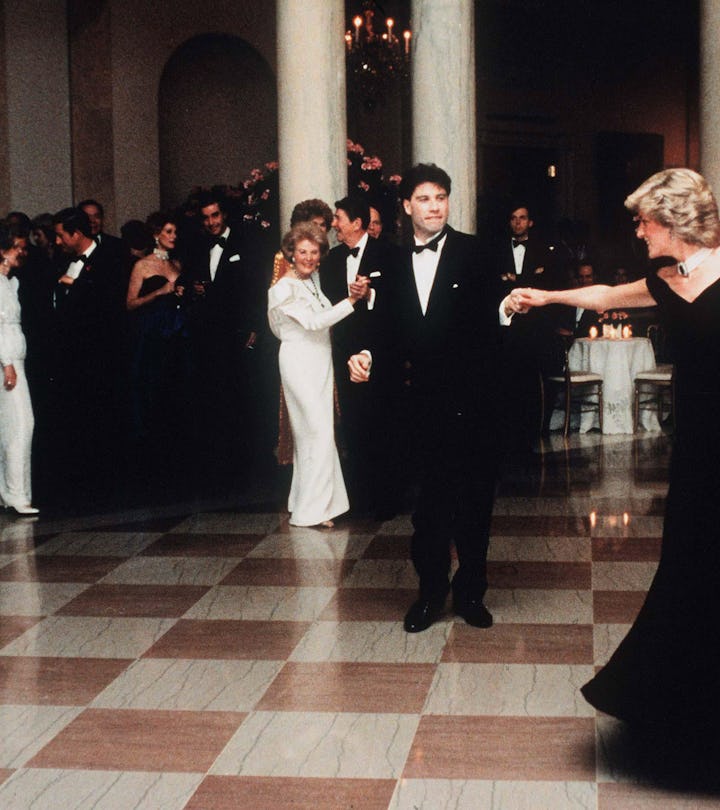 Anwar Hussein/WireImage/Getty Images
Princess Diana With John Travolta & 19 More Photos Of Royals On The Dance Floor
Who needs Bridgerton when we have the real deal?
If you ever feel like you need a bit of a glamour break from your everyday life, here are a whole bunch of glamorous photos of royals dancing to scroll on through. There is something about the spectacle of seeing a member of the British monarchy cutting a rug that is at once fabulous and vulnerable. Dignified and groovy. Marvelous and hilarious. It's truly just a surfeit of all the emotions, and I'm going to go out on a limb here to say that the royal family might really have some moves. Except, of course, when they don't (looking at you, Prince William).
Catching the royals in an unguarded moment is a rare feat, even in the 21st century when literally everyone surrounding them has a camera and can snap a picture of them at any moment. Despite the constant threat of candid snapshots, the royals have really had it together for the most part. There aren't too many photos of them doing regular people things like sneezing or yawning or falling asleep during a church service after the birth of their third child. Wait, that last one actually happened to Prince William after the birth of his now 2-year-old son Prince Louis.
Because these candid moments are rare, seeing royals dancing and laughing like regular folk is a real treat. Get ready to enjoy.