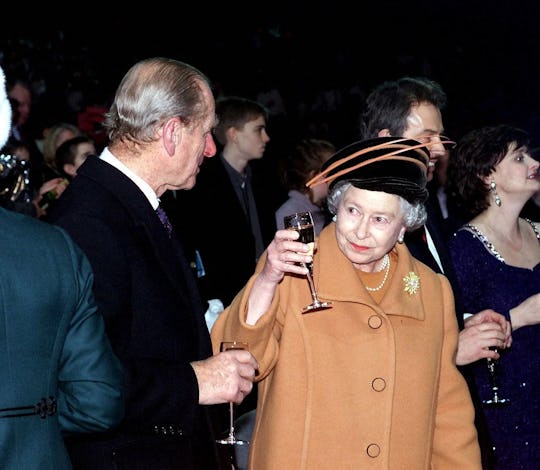 STF/AFP/Getty Images
These Photos Show The Royals Enjoy A Cocktail Just Like The Rest Of Us
Champagne, beer, wine... you name it.
Being a member of the royal family has its advantages and disadvantages. You don't really get a whole lot of privacy; that's a disadvantage for sure. But you do get access to some pretty great cocktails. And depending on how you feel about imbibing in an alcoholic beverage or two, I'm going to go ahead and slate that in the advantage column. Especially now that the royal family seems to be getting a bit more loosey-goosey with every passing year.
So much so, in fact, that Queen Elizabeth herself has launched not just one but two brands of own beer and even two different types of gin from plants on her property. The 94-year-old monarch has long been a fan of enjoying a glass of gin and Dubonnet at the end of a long day ruling over the United Kingdom, so why shouldn't she have her own gin distillery on the grounds of Sandringham Estate? No wonder the family always spends their Christmas holidays at Sandringham when the gin could potentially flow non-stop.
Queen Elizabeth certainly has set the precedent for having a lovely little drink every now and then. And the rest of the family has followed suit. Pictures of every generation (well, the ones who are legally allowed to drink, anyhow) enjoying a cocktail show the royal family at their most relaxed.
One can almost hear the Queen herself saying, "It's Miller time," in her most dignified accent.