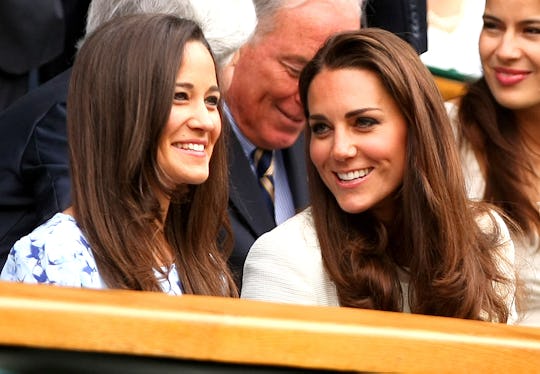 Matthew Ashton/Corbis Sport/Getty Images
20 Sweet Photos Of Royals Hanging Out With Their Sisters
Never were there such devoted sisters.
One of the great royal love stories is not a romantic love story at all. It's the story of the steadfast, enduring, supportive love between Queen Elizabeth and her sister Princess Margaret. The two women were born princesses to the second son and his wife, the Duke and Duchess of York, with no real expectation of ascending to the throne. Then came the abdication of King Edward VIII, their father became King George VI, and one of those princesses became Queen Elizabeth. And so began one of the most enduring relationships in the royal family. The sovereign and her best friend, her sister.
Queen Elizabeth and Princess Margaret really set the barre high for that sisterly bond for the rest of the royal family. The two women worked together side-by-side for decades, weathered scandals, divorces, and illnesses together. When Princess Margaret died in 2002, Queen Elizabeth lost the ying to her yang. As their father King George VI once said, "Lilibet is my pride, Margaret is my joy."
Such is the way with siblings often enough. Different but the same in many ways that matter. And that bond appears to be carried out through decades of royals with their sisters, their built-in best friends.