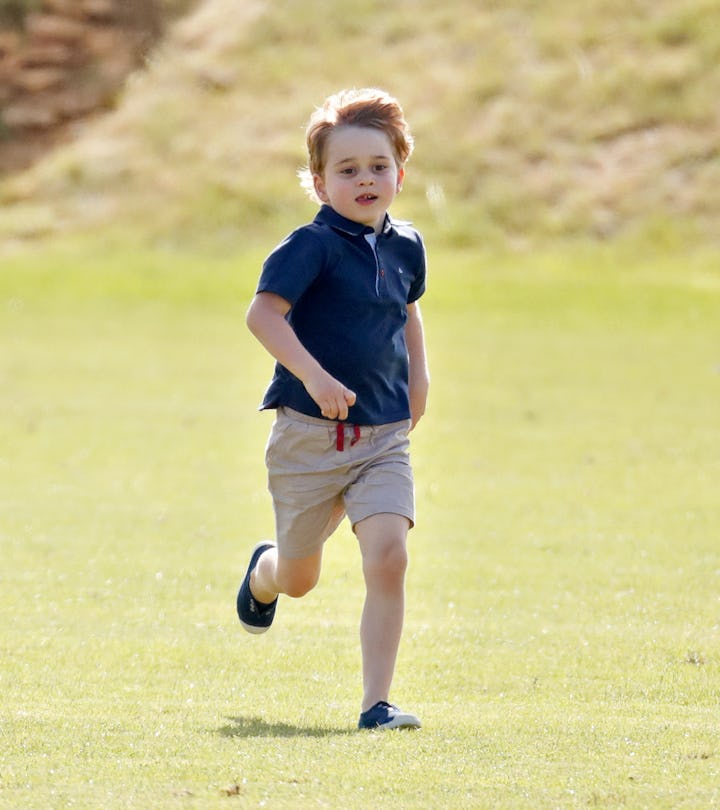 Max Mumby/Indigo/Getty Images Entertainment/Getty Images
From Hand-Me-Downs To Camo, Here Are Prince George's Cutest Moments Rocking Shorts
Now that he's turning 8, he may get to retire his shorts from his wardrobe.
Over the years, no matter what the occasion, Prince George has always looked adorable in his traditional short pants. He's worn them everywhere. From school to soccer games to, oh I don't know, standing shoulder to shoulder with Queen Elizabeth herself on the balcony at Buckingham Palace in front of millions of cheering royal fans, Prince George is nearly always in shorts. Sometimes in hand-me-down shorts, making his look even more iconic.
Prince George has been rocking a pair of shorts ever since he came into this world in July 2014 at St. Mary's Hospital in London. It's a tradition in the royal family for the young boys to wear short pants at all functions until they reach the wizened old age of 8 years old. His own father Prince William wore shorts as a young boy, just as his uncle Prince Harry wore shorts as a child. And so on and so forth.
Now that Prince George will turn 8 on July 22, 2021 and has hit that all-important long pants stage of life, let us say goodbye to his shorts years in style with a look back his some of cutest looks.