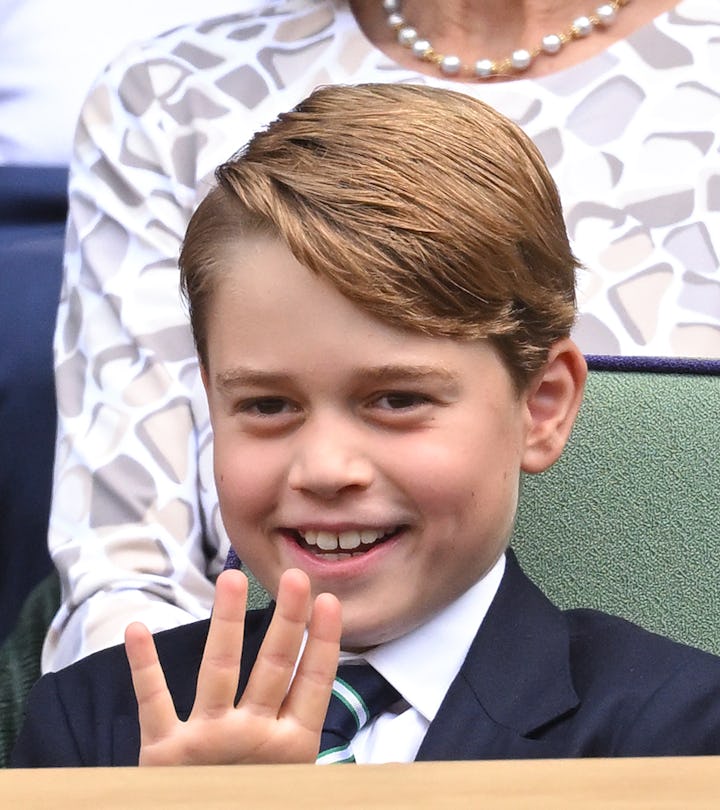 Karwai Tang/WireImage/Getty Images
34 Moments That Prove Prince George Is The Cutest Future King Ever
And more interesting facts about the future King of England.
He's only 9 years old, but it feels like we've known him forever. And yet, it feels like we don't know him at all. Prince George, the elusive future king, third in line to the throne. Oldest child of Kate Middleton and Prince William.
We know he was born on July 22, 2013 at St. Mary's Hospital in London. We know he is big brother to Princess Charlotte and Prince Louis. This is what we know for sure. But there is more to be discovered about Prince George, the future head of the British monarchy. Defender of the Faith, protector of the realm. Like all of us, he is more than just his title. So let's get to know Prince George Alexander Louis.
Prince George was meant to be given a different name, if his mom Kate Middleton had been given her way on the subject. Middleton reportedly had her heart set on the name Alexander, which would have made her son the first King Alexander to ever sit on the throne. Alas, this was not meant to be.
Now nine years later, it's impossible to imagine Prince George as anything other than exactly that. Almost as impossible as it is to imagine a world where we aren't all captivated by Prince George himself. Read on for the most fascinating facts about Prince George and big milestones he's marked so far.
This article was originally published on