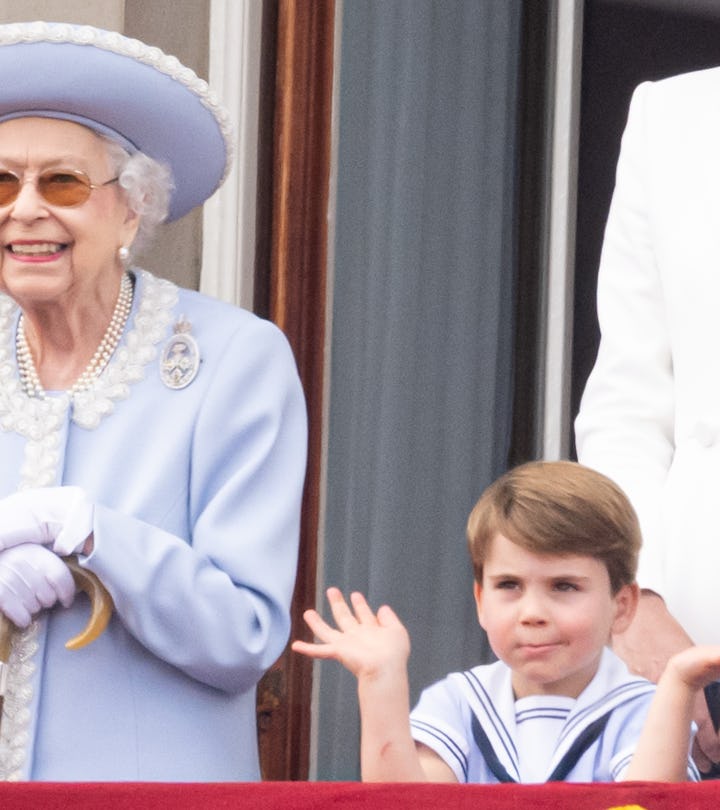 Samir Hussein/WireImage/Getty Images
Every Adorable Photo Of Prince Louis
Kate Middleton and Prince William's youngest child is a real sweetheart.
Prince Louis, the youngest son of Kate Middleton and Prince William, just keeps on growing up. As he moves from his baby years to becoming a charming little 4-year-old, we cannot stop the inevitable march of time. But we can celebrate him by scrolling through his adorable photos.
The Cambridge family tends to give their kids as much space to be private as possible. Staying whenever they can at their country home of Anmer Hall, for instance, so the kids can run around and play to their hearts' content. Spending time outdoors in nature is one of Kate Middleton's integral parenting tools, after all, so much so that she even designed a "Back To Nature" garden playground for the Chelsea Flower Show in 2019.
Prince Louis has, just like his older brother and sister, been afforded the chance to enjoy much of his life so far in private. Whether he is at Anmer Hall, going to nursery school, or staying in Kensington Palace so his 8-year-old brother Prince George and 7-year-old sister Princess Charlotte can attend Thomas's Battersea School in London.
Wherever they happen to be spending their time, Prince Louis looks like the type of kid who will make the most of whatever comes his way. Maybe it's because he's the youngest or maybe it's his personality, but he tends to seem like a pretty happy-go-lucky little guy in photos. A kid who makes everyone laugh while also managing to make himself laugh, too. Grinning ear to ear in every photo, just full of sunshine.
This article was originally published on