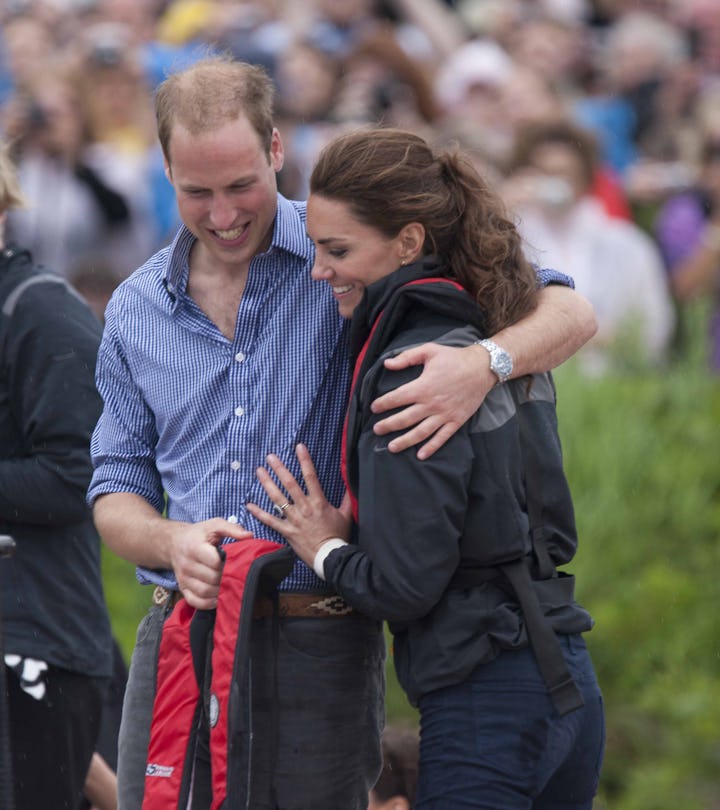 Julian Parker/UK Press/Getty Images
These 35 Photos Of Prince William & Kate Middleton Are As Close To Royal PDA As It Gets
After 10 years, they've still got it.
They might be senior royals who tend to shy away from major public displays of affection, but this collection of romantic photos of Prince William and Kate Middleton over the years is a real testament to their deep and abiding love for each other. After three children and 10 years of wedded bliss, the couple have enjoyed plenty of sweet moments together.
The Duke and Duchess of Cambridge tied the knot at Westminster Abbey on April 29, 2011, in front of an audience of a mere 2.2 billion people around the world. This might not seem like the most conducive for a little romance, but the couple made it work. Perhaps because they had already been together for approximately seven years or so and had known each other since 2001 when they first met as students at the University of St. Andrew's in Scotland. Or perhaps they are one of those couples who just get each other and know how to be themselves, no matter who might be watching. Who can know for sure?
All we regular folk know is that we love to see these two in every circumstance, but maybe especially when they're being all lovey-dovey. So let's take a scroll on down memory lane with them.