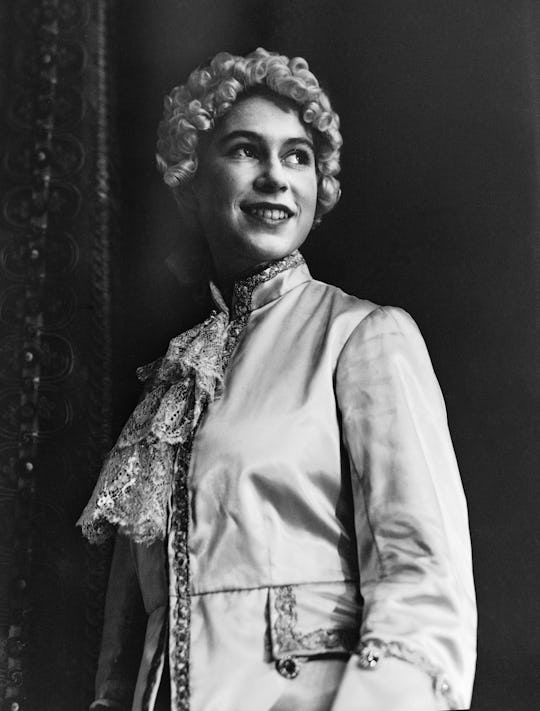 Lisa Sheridan/Hulton Archive/Getty Images
Queen Elizabeth Used to Act In Her School Plays & The Pics Are Adorable
And she often played a prince.
When Queen Elizabeth and Princess Margaret were growing up at Windsor Castle, the two sisters loved putting on plays together. Imagine, so many of us spent our childhoods dressing up as princesses and there they were, actual princesses, pretending to be someone else. Although to be fair, at least one of them was frequently dressing up as a princess in their plays.
During World War II, Princesses Margaret and Elizabeth were evacuated from Buckingham Palace to stay at the Royal Lodge at Windsor Castle to keep them safe. During that time, their parents King George VI and Queen Elizabeth would spend their weeks in London and then come up to Windsor Castle on the weekends. Where it seems their daughters often had a special surprise for them; they put on plays to entertain their parents and their guests.
The new hobby came after Princess Margaret, who was then just 11 years old, decided to raise money to provide comfort for the fighting soldiers by putting on a pantomime (or a play). The first play they put on was Cinderella in 1941, according to Tatler, and from there a new passion was born. Both sisters loved performing for their guests, and decades later, royal fans still love seeing photos of a young future queen, dressed as a prince, acting her little heart out.