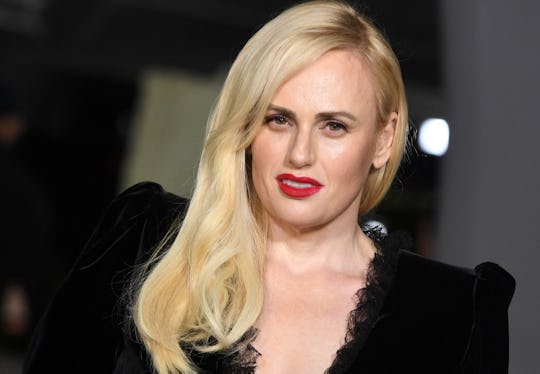 VALERIE MACON/AFP/Getty Images
Rebel Wilson Shares Her First Surrogate Miscarried Before She Welcomed Baby Royce
When Rebel Wilson and her girlfriend Ramona Agruma welcomed baby girl Royce last November via surrogate, she was obviously ecstatic to become a first-time mom. Sadly, it turns out that this was not Wilson's first attempt to welcome a child via surrogate. The Pitch Perfect actress opened up in a recent podcast interview about her first surrogate suffering a miscarriage, and that loss was "really sad" to deal with at the time.
Wilson and Agruma had only been dating a few months when the Australian actress told her that she had hired a surrogate on her own. "I'd only been dating Ramona for two months and I had to be like, 'By the way, the surrogate looks like it's out of the first trimester and it is serious and I am going to have a baby by the end of the year,'" she said on Wednesday's episode of Australian podcast The Pick Up with Britt, Laura, and Mitch. She went on to say that "sadly the embryo miscarried."
"You get so excited when it takes and it was really sad," she continued. "I was mourning at that at the time." Wilson also talked about the process of choosing a sperm donor and even had a "sperm concierge" to walk her through her choices. Fortunately Wilson carried on and tried again, and she and Agruma went on to welcome their "miracle" baby, Royce, last November.
"I can't even describe the love I have for her, she's a beautiful miracle," Wilson wrote in an emotional post announcing Royce's arrival. "I am forever grateful to everyone who has been involved, (you know who you are), this has been years in the making…but particularly wanted to thank my gorgeous surrogate who carried her and birthed her with such grace and care. Thank you for helping me start my own family, it's an amazing gift. The BEST gift!! I am ready to give little Roycie all the love imaginable. I am learning quickly…much respect to all the Mums out there! Proud to be in your club."
While her journey to motherhood was not an easy one, Wilson opened up in November about how happy she was to become Royce's mom. "My love for her is just overflowing. She is gorgeous and perfect. I felt like, 'Wow, this is such a precious miracle,'" she told People.
Royce might be a tiny baby still, but she is already clearly so loved by her mom.