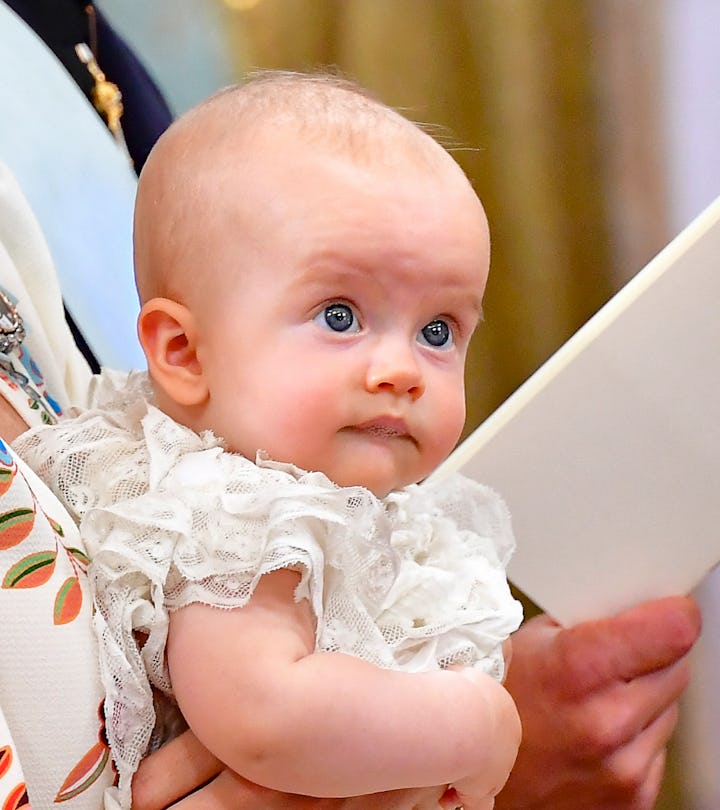 JONAS EKSTROMER/AFP/Getty Images
Get To Know 12 Of The Cutest Royal Babies Around The World
Prince Julian of Sweden is just one of 12 royal tots who are almost too cute for words.
Few things can illicit the sort of enthusiastic swooning and affectionate oohing and awwing response that a cute chubby-cheeked baby can draw forth an otherwise sensible adult. There's just something about babies and toddlers that warms the heart — and these 12 royal babies are no exception. In fact, these royal babies — all born to royal families around the world within the last four years — may just be the cutest royals around.
Royal families around the world have been busy welcoming a slew of new members into their ranks. The births of new princes and princesses, as well as royal tots who do without grand titles, are always occasions worth celebrating. And while some of these royal babes lead rather public lives compared to some of their counterparts (and thus, like Britain's Prince Louis, may be more familiar to you than others), all are too adorable for words. But of course, this isn't a complete list as not every royal baby has had their picture made public. Some, like, Lilibet Diana, born to Prince Harry and Meghan Markle in June, have yet to make their public debut.
From 4-month-old Prince Julian of Sweden happily making spit bubbles during his christening to 17-month-old HRH Gyalsey Ugyen Wangchuck of Bhutan enjoying a sunny day in a garden, these royal babies will melt your heart with their bright smiles.
But don't just take my word for it. Scroll down to take a peek at 12 royal children so cute they'll have you swooning: