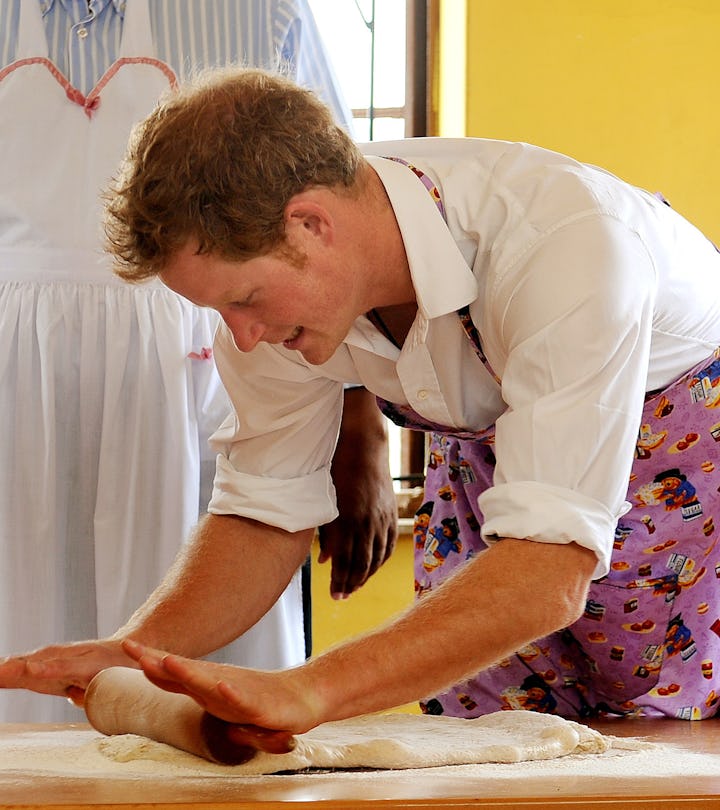 John Stillwell - PA Images/PA Images/Getty Images
The Royal Family Shares A Common Sweet Tooth & Loves A Good Dessert
Queen Elizabeth especially.
Marie-Antoinette was quoted as saying during her reign in France, "Let them eat cake," and the British royal family took her literally. From Queen Elizabeth right on down the ranks, there doesn't seem to be a member of the royal family who will not drop everything for a quick dessert. Even the more health-conscious among their group like Meghan Markle and Kate Middleton have been known to enjoy a piece of cake or a cookie here and there.
Everything about the royal family is steeped in tradition, of course, and their dessert choices are no exception. Queen Victoria herself had a particular sponge cake she enjoyed so much that people just went ahead and called it a Queen Victoria sponge. It sounds pretty delicious so she wasn't wrong, jam and butter cream slathered between two thick slices of sponge cake. This is what's called a "teatime" cake in the royal family, often served at garden parties. Probably because you can eat it like a delicate little cake sandwich and no one will say a word about it.
The royal family continues to love a good dessert to this day, and while they stick with some tried-and-true favorites, they're not turning their noses up at a new addition here and there.