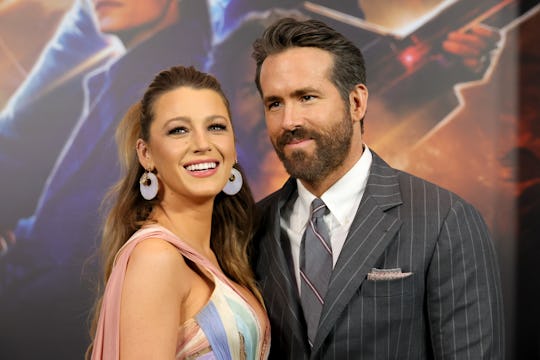 Dia Dipasupil/FilmMagic/Getty Images
Ryan Reynolds Was Asked If Baby #4 Is A Boy Or A Girl & Said Life Is A "Zoo" Right Now
Now that's how you keep a secret.
Ryan Reynolds has his hands full these days. Or as he would describe it, he's living in a little "zoo" in his home now that Blake Lively has given birth to their fourth child. While the 46-year-old actor did not reveal if the couple's new baby is a boy or a girl (he had hinted that he was keeping his fingers crossed for another girl), he did share a sweet little update about how Lively and the rest of his brood are doing right now.
"We're very excited," Reynolds said during a recent interview on CNBC's Power Lunch. "Look, we wouldn't do this four times if we didn't love it."
"Everybody's doing great. Everybody's actually doing fantastic," Reynolds, who also shares daughters Betty, 3, Inez, 6, and James, 8, with Lively, added. "I think if we hadn't figured it out by now, I think we'd be in deep, deep trouble." But he did that "it's a zoo over here."
During the same interview, CNBC host Kelly Evans did ask if the new baby was a boy or a girl, but Reynolds didn't budge. "I ain't telling," Reynolds said with a laugh.
To reveal that their fourth child had been born, Lively simply posted on Instagram. But it wasn't an explicit birth announcement; it was a photo of the Gossip Girl alum sans baby bump. "Puppy Bowl Sunday 2023," she captioned the post, adding the hashtag "#been busy."
The Lively-Reynolds household might be a zoo right now, but they're used to it. And the unpredictability of living with children.
"The morning routine is just so unpredictable. There's anxiety," the Deadpool actor said in March 2022 interview. "I lay awake at night and think, 'What's going to happen to me in the morning? How's this going to go down? Are one of these children going to strike me?'"
Welp, now he'll need to be on the lookout for an army of four. Their newborn will be lifting their own head in no time.