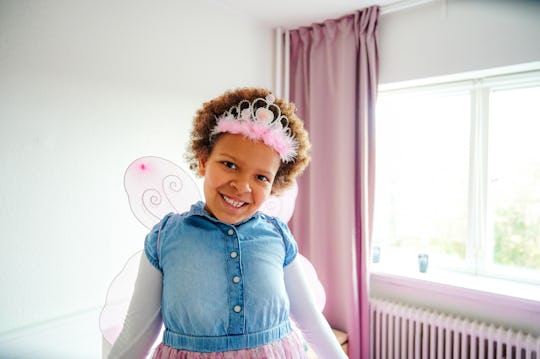 Charday Penn/E+/Getty Images
10 Shows For Kids Who Like Fairies
People have been fascinated with the idea of fairies since at least the 12th century when Gervase of Tilbury began writing about the enchanted creatures. Tiny winged people who live in the forest, the concept of them has mesmerized children especially for generations. Naturally, television entertainment has capitalized on this fascination and these 10 shows are perfect for kids who like fairies.
Some are silly stories, others more dramatic tales, but all of them feature the fantastical sprites flying around and most often saving the day. Whether your child is interested in a modern day fractured fairytale or a classic story, like, for instance, "David the Gnome," there's plenty to be found on streaming sites.
And as you might expect, the cast of characters in these shows is heavy on the supernatural as well, so even if you have another child who is more #TeamElf than #TeamFairy, you're likely to find programming to suit everyone. Just be prepared to break out the sequins and glue gun to start making some wings. It would be hard for any child to watch these shows and not profess a deep need for a fairy costume the minute the TV show ends.
Now go grab a wand, -er, remote, and make some fairy magic happen.