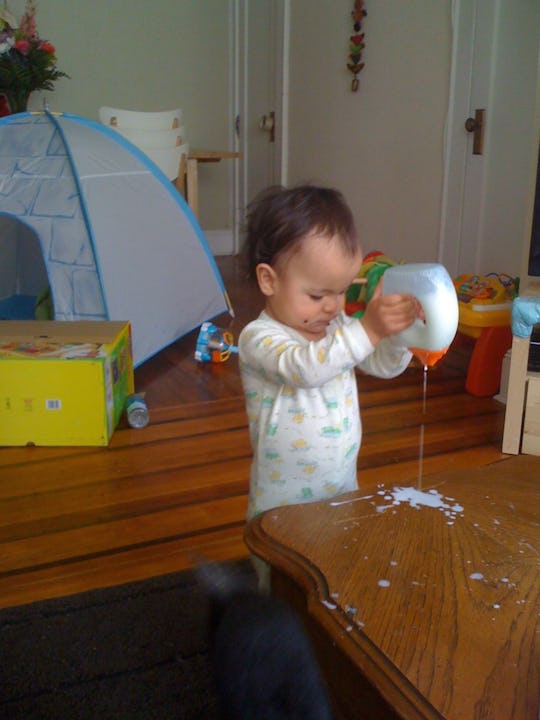 Courtesy Cat Bowen
These 10 Screen-Free Ways To Distract Your Antsy Toddler *Actually* Work
I am the first mom to admit I have no problem letting my kids play with tablets or phones. Unlike some, I do not view it as a cop-out — it's just life in 2020. However, there are times when you want or need screen-free activities to distract your toddler. I understand the value of analog play; I also understand that I frequently forget to charge the things before a car trip or jaunt to a restaurant.
Surprisingly, I've actually become quite adept at managing toddlers sans screens, and I think it's mostly due to my own personal frenetic energy. I just get toddlers. Life is too exciting to let pass you by, unless you're completely absorbed in something engaging. The key to distracting a toddler is to think like they do. Yes, you might find doodling on napkins relaxing, but to them, it's just frustrating and dull. You need to find activities that channel all that excitement trapped in their tiny bodies.
Think of activities that engage both their body and mind. Not only do physical games help to sharpen motor coordination skills, according to WebMD, but they also tire your little one out, which is good for all parties.