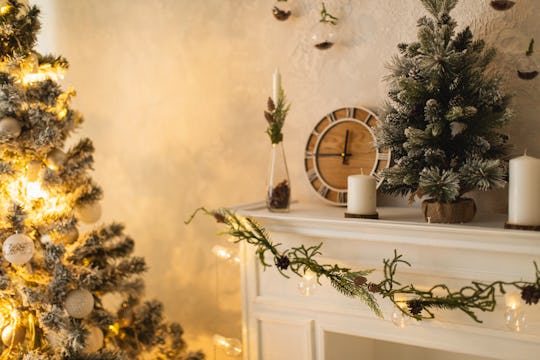 iiievgeniy/E+/Getty Images
14 Religious Christmas Instagram Caption Ideas That Will Warm The Heart
It comes but once a year.
We all get so caught up in the holiday festivities that many of us forget the original reason that we celebrate Christmas. If you would like to pay tribute to the day's religious origin, you can observe this holiday by posting a religious Christmas caption on your Instagram that will emphasize how you are celebrating December 25 this year.
A bible verse or a quote from British author C.S Lewis — he is also known for being a devout Christian — are good sources of inspiration if you're looking for a caption with a religious angle. Christmas carols also offer plenty of inspiration. We chose a few that offer a lovely reminder of the holiday's original meaning and message.
The beauty of these lines is they can go with almost any beautiful Christmas photo, from a scene of your family to a festive tree.
This article was originally published on