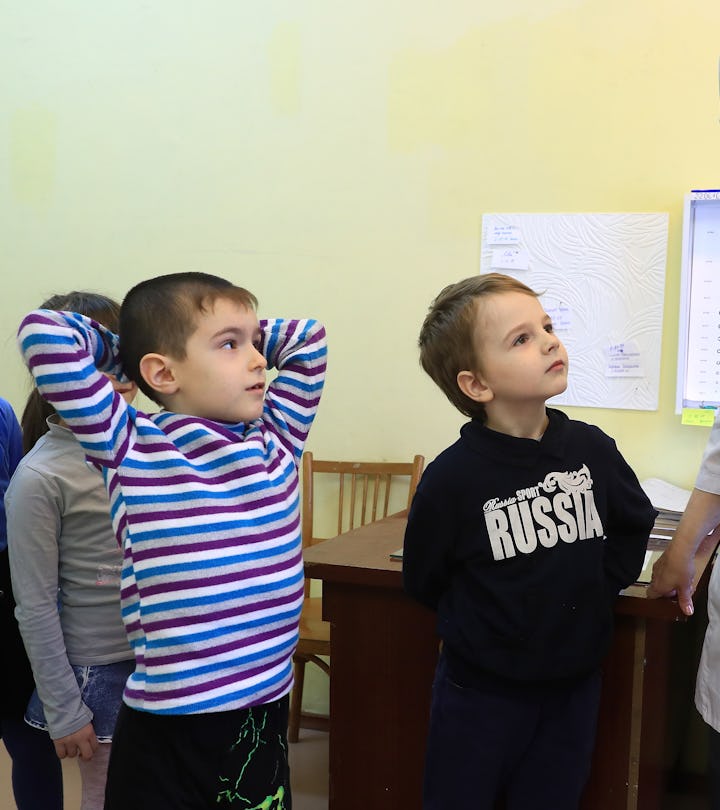 Vladimir Smirnov/TASS/Getty Images
Show Your Love On National School Nurse Day With These 25 Instagram Captions
They put Band-Aids on skinned knees. They stop nosebleeds with ice packs and they hand out a change of clothing if your child has an accident at school. They even administer life-saving medications when need be. We're talking about school nurses, of course, and they heal all day long. So what better way to praise these unsung heroes than by posting these Instagram captions for School Nurse Day?
If you have a school-aged kid, then you've probably gotten a call (or 10) from your school nurse at some point, whether it was for something simple like forgetting to send in a health form or something more serious, like your kid bumping heads with another child on the playground. But if remote learning taught us anything, it's that school nurses do a lot, and are an extension of the health care that you as a parent provide for your child. That's why there's no better time to show some appreciation than with Instagram captions on National School Nurse Day (which always falls on the Wednesday during National Nurse Week; that's May 11 in 2022). So post a photo of your school's nurse or your child holding a "Thank you, school nurses" sign with one of the following captions and watch the virtual hearts fly.
When you think about all the people who are a part of your child's educational experience, don't forget to include your school nurse. They're the ones who keep little minds happy and healthy so that they can learn and thrive during the school day... and beyond.
This article was originally published on