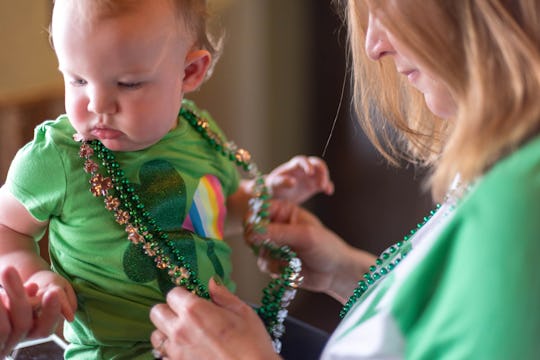 Kristen Prahl / EyeEm/EyeEm/Getty Images
These Irish Poems Will Give You All The Feels On St. Patrick's Day
From sweet poems to lovely blessings, these little stanzas have all the luck and light of Ireland.
Even if you've never set foot on the Emerald Isle, you can still join the millions of people worldwide who'll be celebrating St. Patrick's Day on March 17. You'll be seeing lots of shamrock and leprechaun-themed images and memes on your friends' and family members' feeds, so how about honoring the day by posting an Irish-themed poem for St. Patrick's Day? It'll show your artistic side and your Irish heart at the same time.
Much of the mythology surrounding St. Patrick himself is just that — myth, according to Ireland Rising. For instance, the whole business about his driving the snakes out of Ireland is pure fantasy; the serpents were never there to begin with. (The Irish Sea would have made it impossible for them to migrate from England.) It's also unlikely that he used the shamrock to explain the Holy Trinity to the pagans, or that he created the Celtic cross design to make Christianity appealing to the unbelievers. But that doesn't cancel out the fact that the good man is still the patron saint of Ireland, and we've been celebrating him in the US since 1762, as the Old Farmer's Almanac reminded us. Why break with tradition now?
If you're like many folks, you'll be celebrating this holiday by wearing green, perhaps attending a (virtual) parade, dining on corned beef and cabbage, and hoisting a beer (green-tinted, if you must). But it would be even more appropriate to acknowledge Ireland's long history of fine poetry, from lyrical blessings to classic works by William Butler Yeats, Seamus Heaney, Oscar Wilde, and other gifted Irish writers. Try one of these on your Insta feed, or do a quick browse and find a poem that speaks to you. Either way, St. Patrick would surely be glad that you're using his day for something other than wearing a leprechaun hat.