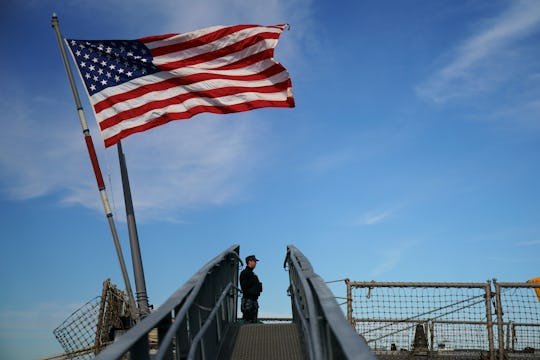 Drew Angerer/Getty Images News/Getty Images
These Instagram Captions For Veterans Day Say It All
And will give you all the feels.
I remember as a young child seeing a man at the store handing out poppies. The younger me desperately wanted one, but the man did not approach me, and instead handed the poppy to my grandfather, who took it proudly, and placed it in his lapel. When I asked him about it, he said, "I wear it because I'm a veteran." The rest of our trip to the store, he was met with nods and handshakes. In the internet era, we don't have so many tokens like these, but we do still remember. These Instagram captions for Veterans Day are perhaps not the modern day equivalent of a poppy in a lapel, but are nevertheless a small gesture of thanks to the brave soldiers who have served so faithfully.
Instagram is our generation's means of expressing ourselves. To previous generations, it may seem silly or trite, but to us, it's all we know. We were raised on the internet, and social media is something few of us have eschewed. It makes sense that we would value the words and images expressed in these posts as a means to connect with those to whom we are so very grateful. Most citizens of our country will never understand the depth of heroism and strength of character that it takes to serve our nation, and that is by design. They do it because they are equipped where we are not. They do it for us, and simplistic as it may be, small gestures like crafting Instagram captions for Veterans Day can mean something.
Although, I also encourage you to reach out, thank a veteran personally, and consider donating to a veterans' assistance charity on top of your words of gratitude.
This article was originally published on