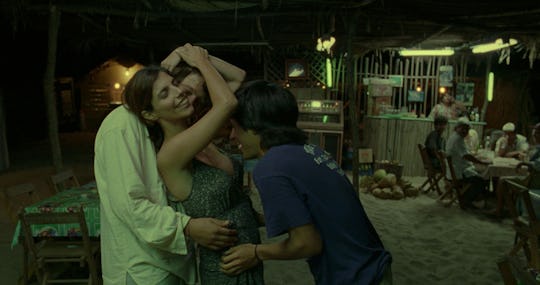 MGM Studio
23 Sexy Netflix Movies To Watch With Your SO That Are Better Than Foreplay
These days, when it's time to settle down to movie night with your significant other, turning on Netflix is pretty standard protocol. I know that it's the go-to for my partner and I, but often we get caught up watching the same old shows that we watch during the week. Instead, perhaps it's time to take things up a notch and start watching something from Netflix's Steamy Romance subgenre. If you're looking for sexy Netflix movies to watch with your significant other, there are plenty of good options to choose from.
Porn isn't necessarily for everyone, and you might want to leave that genre for more special occasions anyway. If all you want is a movie that will start a sensual conversation and might even make you feel a little hot, then it's best to start with movies that are sexy without being overt.
When I first started researching this list, I have to admit that my excitement was heavily selfish. My partner and I have experimented with watching feminist porn, but I've been interested in watching sensual films about love and sex — the kind of movies that would introduce us to new topics to explore and allow us to better communicate about our wants and needs in bed. Isn't that what everyone wants? To give your relationship a spark, settle in for a night of viewing one of these sexy Netflix movies with your partner.