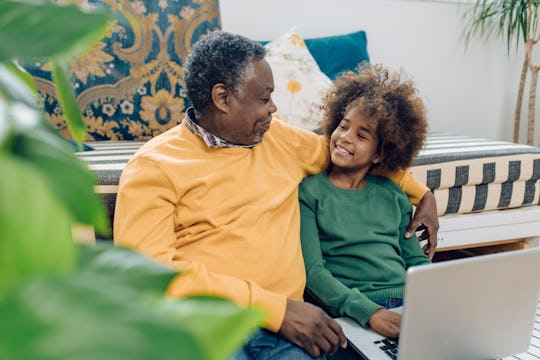 RgStudio/E+/Getty Images
These 30 Father's Day Gifts Will Make Shopping For Your Father-In-Law So Easy
Because he can be a tricky one to shop for.
No, he's not your biological dad, but your father-in-law deserves just as much of a celebration as your own dad does on Father's Day. When it comes to finding gifts for your father-in-law, the same rule applies, and he deserves something thoughtful. After all, he helped bring your partner into this world and raised him to treat you well, so you have a lot to appreciate him for.
When you're on the hunt for Father's Day gifts for your father-in-law, you have the option to go with something specific to your relationship or with something you've heard him mention before or that you think he could use at home. Think about what his hobbies are, how he likes to dress, his favorite foods, and just his personality, in general, to help you come up with the best gift for him. If the two of you share an inside joke, a personalized gift that relates to it could be a real hit.
Make sure to get your partner involved in this hunt for Father's Day gifts for your father-in-law, too, because they probably know their dad even better than you do, so between the two of you you'll be able to find something perfect for him. If you're still having a hard time and he's the kind of guy who refuses to ever send a wish list, here are some great gifts for fathers-in-law to help you find the perfect present for him.
We only include products that have been independently selected by Romper's editorial team. However, we may receive a portion of sales if you purchase a product through a link in this article.
No matter what Father's Day gift for your father-in-law you decide on, he's going to appreciate the thought and love you put into it. Remember, he likely thinks of you as one of his own, so he deserves a little something that lets him know you feel the same way.