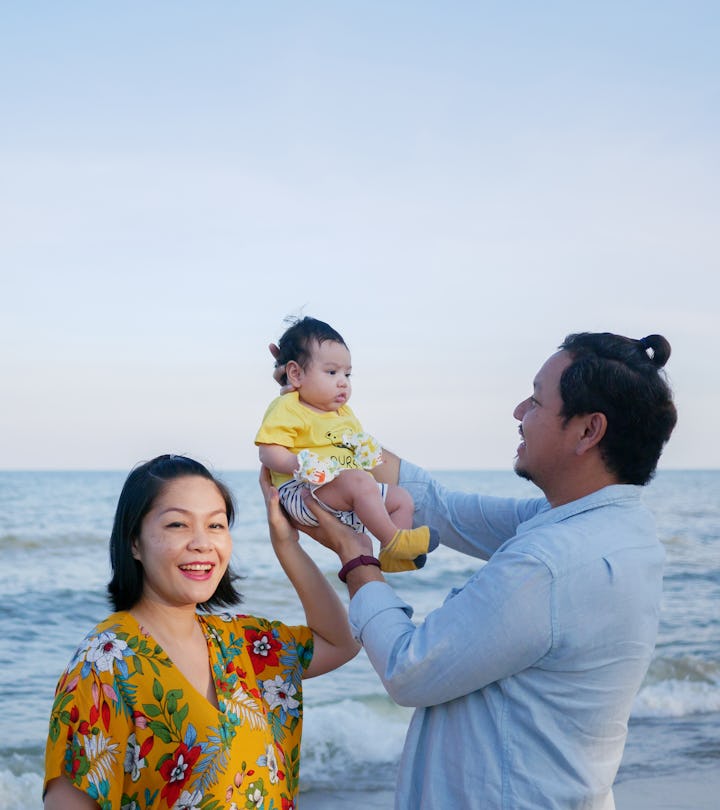 Dusit Ngambanphue / EyeEm/EyeEm/Getty Images
30 Instagram Captions For Every Beach Photo You Take This Summer
Because you have to document the ocean. It's a rule.
Sunny summer days call for relaxing beachside with your kids, your family, or your besties. While your toes are in the sand and the wind is in your hair, you'll probably be capturing those magical beach vacation moments with plenty of photos. But summer vacation doesn't exist if you can't post about it with dreamy pictures on Instagram, right? Did you really even take a trip to the beach if you didn't throw a beachy selfie up on the 'gram? These 30 Instagram captions for beach vacations perfectly capture what vacay life is all about — sand, sun, and plenty of waves.
Whether your beach vacation takes you to the tropics, a U.S. coastline, or even Hawaii, you're guaranteed to take at least one swoon-worthy photo to make all of your friends back home wish they were lounging beachside with you. Posting it on Instagram with a caption about what an amazing time you're having soaking up the sun is precisely what you should be doing with those glorious photos of beachside sunsets and waves crashing into the shoreline.
So go ahead and finish sipping on that cool tropical concoction in your hand while you decide which one of these 30 Instagram captions for beach vacations you want to use.