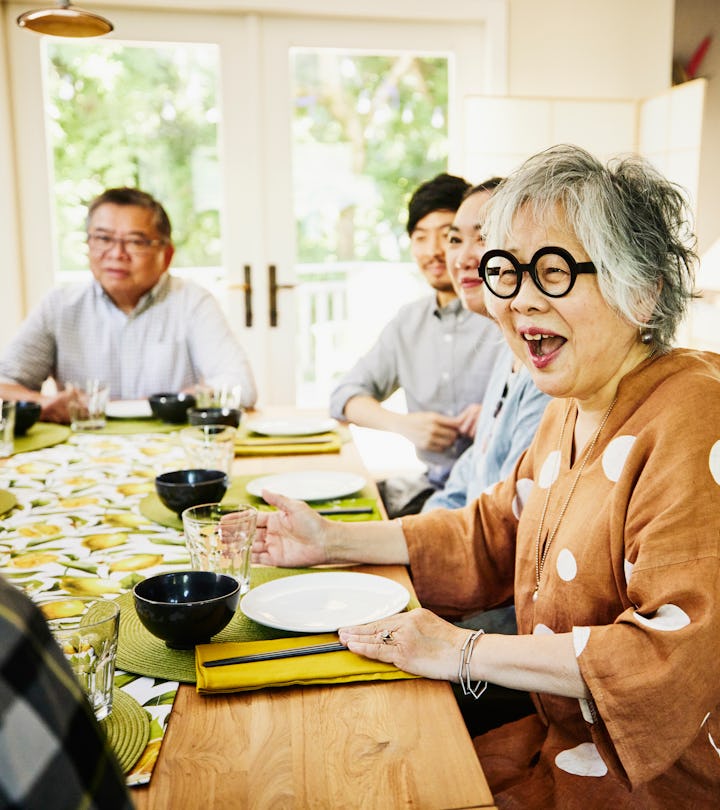 Thomas Barwick/DigitalVision/Getty Images
18 Fun April Fools' Pranks To Pull On The Grandparents
If Grandma appreciates a little prank, these will make her day.
Prank lovers, now is your moment. April Fools' Day is still the pinnacle of all things pranking, as you well know. We know you've been stalking up on fake poo and spring-loaded cans of chips for months now. But just in case you're not sure what kind of April Fools' pranks for Grandparents are right for you, we've rounded up this handy list of ideas.
It probably goes without saying that — particularly if Grandma is unsuspecting — you'll want to keep the pranks light-hearted and fun. Let's not pretend anyone is sick or in danger, or that any pet is missing (that prank never goes well, speaking from personal experience). But whether your kids are with grandparents in person or they'll be doing the practical jokes over FaceTime or Zoom if they're far away, there are tons of funny April Fools' pranks for grandparents that will have everyone in the family laughing.
Maybe you'll choose to glue a quarter to the ground, put a fake bug in an ice cube, or — if you're pranking from afar — convince Grandpa that he's on mute. Whatever prank you pick, if you're wondering what funny pranks to do on grandparents this April Fools Day, this list of pranks has you covered (and some of the jokes require almost no prep, because you have enough on your plate). Read on to learn more about how to prank Grandma and Grandpa.
Include your grandparents in the silly fun and play one of these perfect April Fools' Day pranks for grandparents. They'll never forget it!
This article was originally published on