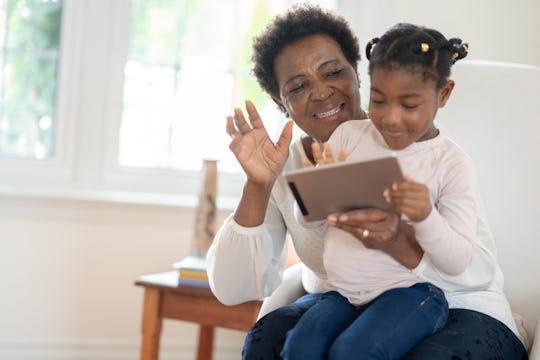 FatCamera/E+/Getty Images
18 Silly April Fools' Day Pranks Grandparents Can *Actually* Handle
There are even pranks you can pull on Zoom.
Even if it feels a little like we've been living in a practical joke (albeit a not very funny one) for a year now, April Fools' Day is still the pinnacle of all things pranks. We could all use a little fun this year, which is why these funny pranks to do on grandparents are so welcomed.
It probably goes without saying that this is a year to keep the pranks light-hearted and fun; it's not the time to pretend anyone is sick or in danger, or that any pet is missing (that prank never goes well, speaking from personal experience). But whether your kids are with grandparents in person or they'll be doing the practical jokes over FaceTime or Zoom, there are tons of funny pranks to do on grandparents that will have everyone in the family laughing.
Maybe you'll choose to glue a quarter to the ground, put a fake bug in an ice cube, or convince grandpa that he's on mute. Whatever prank you pick, if you're wondering what funny pranks to do on grandparents this April Fools Day, I have you covered (and some of the jokes require almost no prep, because you have enough on your plate). Read on to learn more about how to prank grandma and grandpa.
Include your grandparents in the silly fun and play one of these perfect April Fools' Day pranks. They'll never forget it!
This article was originally published on