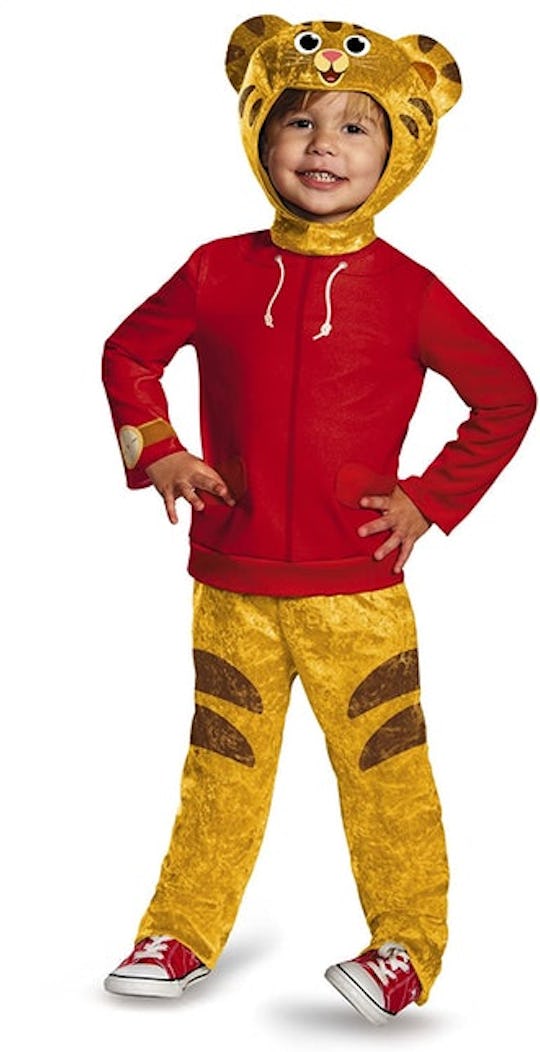 Amazon
Amazon Has The Cutest Halloween Costumes For Toddlers
Good luck picking just one.
Every kid who dresses up for Halloween is undoubtedly cute, no matter their age, but you can't help but gush over the littlest trick-or-treaters as they waddle up in their costumes and desperately try to gather the strength they need to lift their candy bucket high enough for you to add a few more pieces to their stash. If you're responsible for getting one of these little trick-or-treaters dressed up this year, you should check out Amazon's Halloween costumes for toddlers because they have some downright adorable options.
As a parent, I'd argue that Halloween is the best during a kid's toddler years. Don't get me wrong, it's always a lot of fun, but younger toddlers don't usually have strong opinions about their costumes, so you can dress them up as ridiculously as you want, and since they can walk they can actually participate in trick-or-treating, unlike when they're babies. Then, of course, there's the fact that they will forget about their great big bag of candy within a day or so, leaving it all for you to enjoy. What's not to love?
Honestly, the hardest part about Halloween with a toddler is narrowing down the costume options, because there are so many delightful ones to choose from. A good way to make this task a little less overwhelming is to stick to shopping at a single retailer with a good selection, like Amazon. Your tot will look incredible in any one of Amazon's Halloween costumes for toddlers, plus the cuter they are, the more candy they'll get, and the more candy they get the more you get to take for yourself.
We only include products that have been independently selected by Romper's editorial team. However, we may receive a portion of sales if you purchase a product through a link in this article.