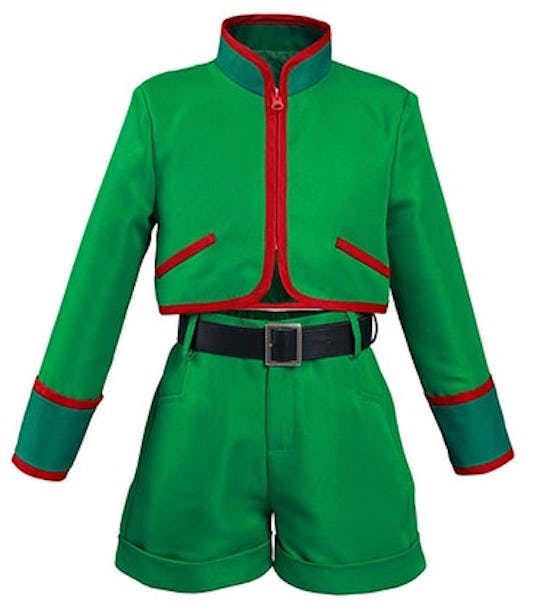 Amazon
15 Iconic Anime Halloween Costumes For The Whole Family
Anime fans of all ages have so many awesome choices.
There is a lot to love about Halloween: the decor, the activities, the candy, and you really can't beat the joy of dressing up as one of your favorite characters. For fans of shows like Attack on Titan and Demon Slayer, that means wearing fun anime Halloween costumes while trick-or-treating. It's a niche genre though, so these costumes can sometimes be hard to find.
For those that don't already know, anime is a style of animation that comes from Japan. In the U.S., many of the most popular anime shows and movies have come directly from Japan, while others originated here but were inspired by the unique hand-drawn look that Japanese artists made famous. Some more popular anime movies and series include My Hero Academia, Sailor Moon, Dragon Ball, and Pokemon.
The genre is not everyone's cup of tea, but a lot of fans would probably love nothing more than to get their hands on a few anime Halloween costumes this year. Since these shows and movies aren't as mainstream as other animations are, finding these costumes can require a bit of a deep dive into the internet. But, if you're currently on the hunt for anime Halloween costumes, you're in luck, because these are some amazing options for your whole family.
We only include products that have been independently selected by Romper's editorial team. However, we may receive a portion of sales if you purchase a product through a link in this article.