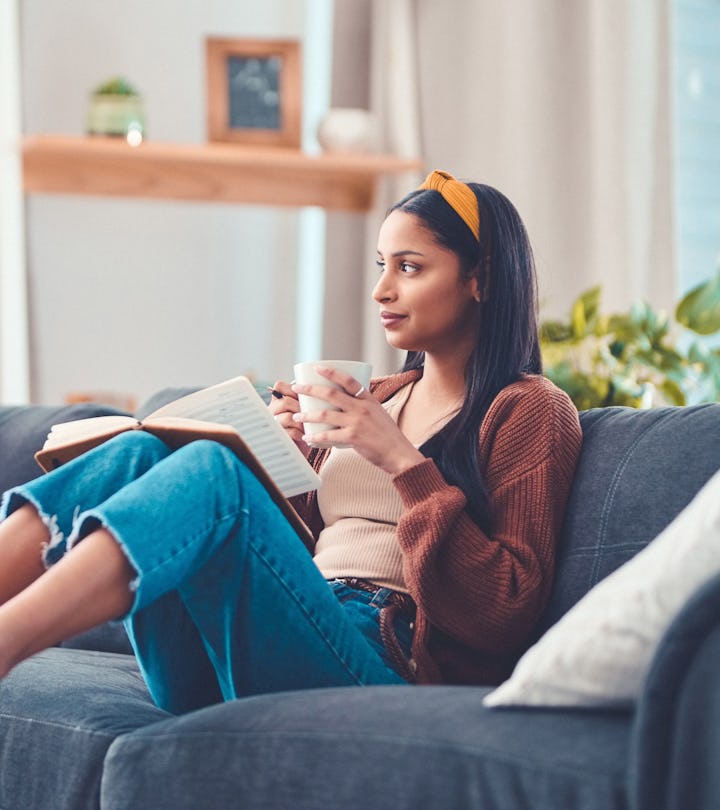 Moyo Studio/E+/Getty Images
The Benefits Of Alone Time For Moms Are Crucial
I always knew I was introverted, but I had no idea just how much of an introvert I was until I became a mom. I love spending time with and caring for my son, but I still need my space. And that's a good thing, according to experts. The benefits of alone time for moms go beyond simply keeping you sane.
"Moms need time to nurture the other parts of themselves — besides nurturing their children," psychiatrist and parenting expert Dr. Carole Lieberman tells Romper. "They need alone time to do this. A mom can only be as good a nurturer to her kids, as she takes alone time to nurture herself. She needs to replenish herself so that she has more to give her children."
The way I recharge my batteries is by having some alone time and not talking to anyone or being around anyone. And getting this alone time is definitely hard when you work from home and have a toddler. It's hard for everyone.
So whether you need a quiet bath once a week, dropping the kids off for a playdate so you can eat breakfast or lunch alone, or just sitting in your bedroom with the door locked while your partner takes care of the kids for a bit, the benefits of having alone time as a mom are crucial for a happy family. And this goes for stay-at-home moms and working moms alike.
Experts:
Dr. Carole Lieberman, psychiatrist and parenting expert
Danielle Bayard Jackson, author and certified women's coach
Katie Lear, a licensed therapist
This article was originally published on