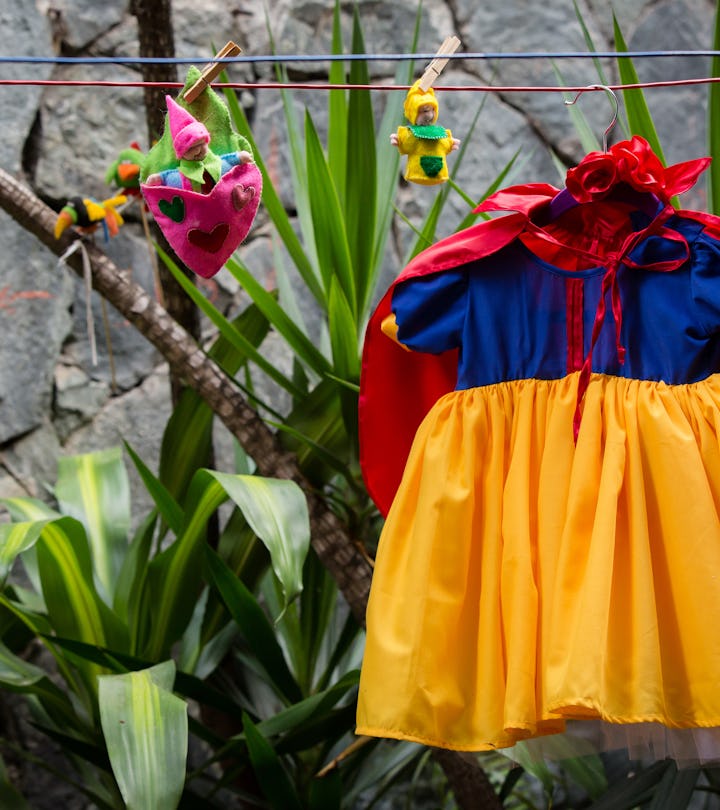 Shutterstock
20 Disney Halloween Costumes For Every Age
Because there's a broad range of fairytales here.
When it comes to selecting the perfect Halloween costume, there's one theme that you really can't go wrong with, and that's Disney. Whether you're looking for a costume for a baby, a kid, or an adult, there are Disney Halloween costume options for everyone. You can choose a Disney costume based on one of the classic and beloved fairytale characters (think Disney princesses or adorable animal sidekicks) or you can opt for a more modern character (like someone from The Mandalorian or a superhero movie like Black Panther). There is a seemingly endless amount of options and you really can't say that any of them are bad.
Plus, the fun thing about Disney costumes is that they're almost always instantly recognizable. You won't have to waste time trying to explain who you're dressed up as or waiting for people to get the reference. They'll already know! Sure, some of them are a little cliche and overdone, but as long as you like the costume, that's really all that matters.
So whether you want to find a cute Disney costume for your baby's first Halloween, a toddler who can't stop watching Frozen (*raises hand*), or for yourself to get into the spirit of the holiday, I've got you covered. Check out some of the best Disney costumes you can buy now.
We only include products that have been independently selected by Romper's editorial team. However, we may receive a portion of sales if you purchase a product through a link in this article.
Whichever Disney costume you choose is going to be fun and adorable, so in this case, follow your heart! And happy trick or treating!