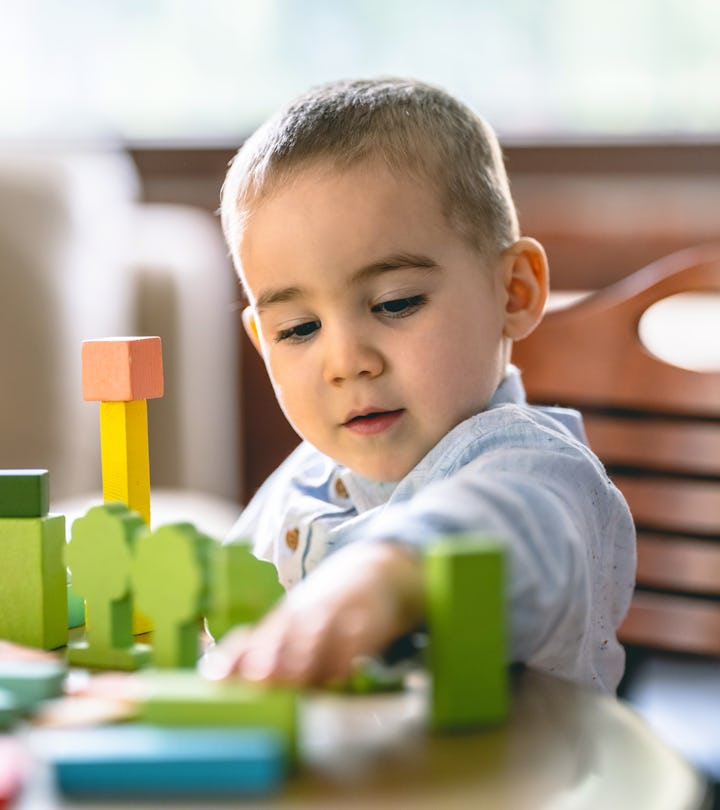 ilkercelik/E+/Getty Images
15 Eco-Friendly Toys To Reduce Your Kid's Carbon Play-Print
And they're actually fun.
If you're keen to do your part for the planet, paying attention to the products that you buy is a great place to start. Shopping for things made from sustainable or recycled materials like these green toys for Earth Day is an easy way to get the whole family in an eco-friendly state of mind in time for April 22.
My two boys have a ton of toys. We have to go through their things with a fine-toothed comb pretty regularly to reduce the amount of junk taking up space in their shared room. It really hit me during our latest clean-out that I should've made more of an effort to invest in sustainable toys for them when they were younger. (The amount of tiny plastic odds and ends hiding under their bunkbed was cringe-worthy.) I love the environment, but never really considered until recently how much of an impact I could make if I chose to buy things for my kids that are eco-friendly.
There are just so many incredible products on the market for kids made from recyclables that it's really not hard to find the exact same kinds of toys your kids love to play with made from environmentally conscious materials. And this list has plenty of them — just in time for Earth Day.
We only include products that have been independently selected by Romper's editorial team. However, we may receive a portion of sales if you purchase a product through a link in this article.