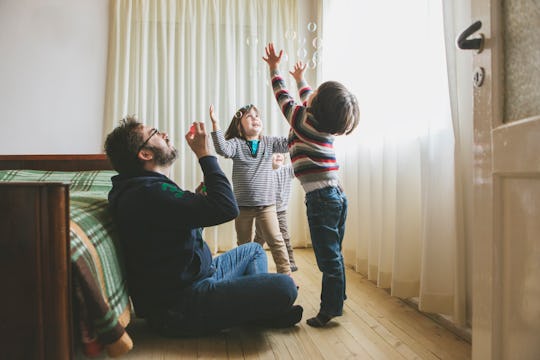 Thanasis Zovoilis, Getty images
The Best Father's Day Gifts For All The Dads In Your Life
There's a tie on this list, but it's filled with beef jerky.
We may receive a portion of sales if you purchase a product through a link in this article.
Dads can be notoriously hard to shop for because it's not often they drop hints about what they want — rather, they just go out and buy it themselves. These Father's Day gift ideas cover a wide range of interests and personalities.
If your dad loves to put around the house looking for things to "fix," then he might enjoy a pair of comfortable, sturdy house slippers (that aren't Crocs) that will last him years and years. If you need a Father's Day gift for your son who has little ones of his own, he might love having a zippy e-bike he can zip his kids around in. Or maybe the person you're shopping for this Father's Day loves to cook. Then a custom chef's knife belongs in his kitchen.
There are some nostalgic items in here as well — a LEGO kit to recreate the PAC-MAN arcade your dad might've introduced you to, or a wallet for fly fishing flies for the gramps or dad who taught you how to do the perfect cast...
From luxe skincare he'll appreciate but may not buy for himself, to a smart garden, to custom artwork, and more, you can't go wrong with one of these thoughtful gifts for Father's Day. Just don't forget to package it with a written Father's Day note — because if there's one thing they definitely want and money can't buy, it's words of affirmation.
Even the dad who has everything will find something on this list to keep him interested this Father's Day. Just wait until you see his eyes light up when he opens his gift.
This article was originally published on