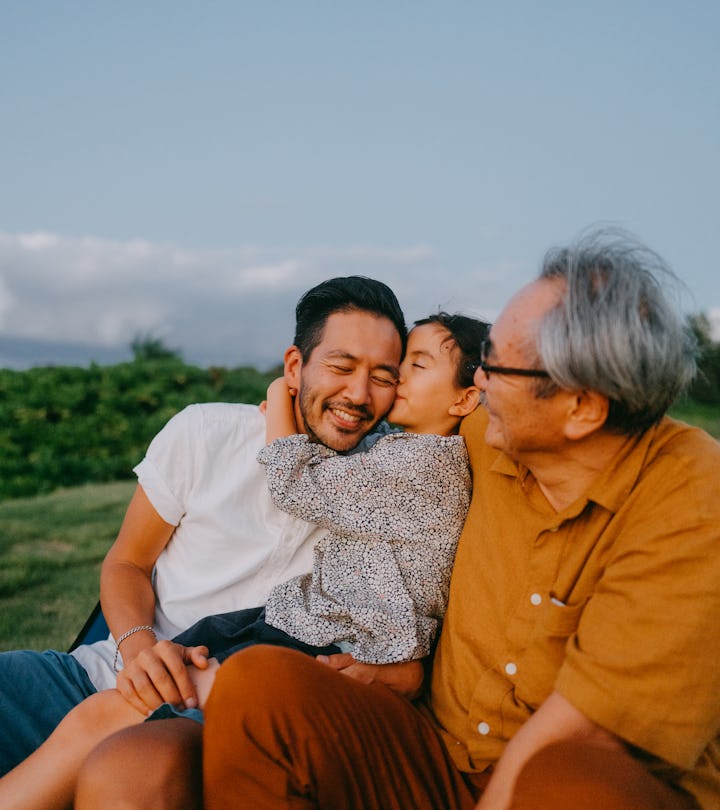 Ippei Naoi/Moment/Getty Images
18 Father's Day Gift Ideas For Sons
Celebrate the (not-so-little anymore) guy in your life this Father's Day.
We may receive a portion of sales if you purchase a product through a link in this article.
It's been ages since our son was small enough to explore the world sitting atop your shoulders, and even longer when they were just a tiny blip on sonogram print-out. But now they're not only a full-grown adult, but a dad at that — one with their own son or daughter to raise, with a new appreciation for cheesy dad jokes, and experiencing the joys of fatherhood, especially on Father's Day. To celebrate the son who was kind enough to upgrade you to grandparent status, consider these Father's Day gifts for sons.
The type of gift you give your son for Father's Day depends a lot on your relationship with one another (and your budget, naturally), but even more so on what they enjoy, their personality, and what phase of parenthood they're in. For instance, a Father's Day gift for your son that travels a ton might be a set of brilliantly-designed travel containers. On the other hand, for your son who appreciates a gag gift, a pair of socks with his kid's mug on them will crack him up. And let's say he's got three kids under three and loved being outdoors as a child — a hammock to hang in his backyard to create his own kid-free space to unwind might just be the perfect Father's Day gift.
Whether you keep it practical with something simple like a grooming kit, splurge on a big ticket item, or go the sentimental route, there is no doubt that your son will love getting one of these fantastic Father's Day gifts for sons from you, Mom or Dad.
It might seem unbelievable that your son is a dad, but there's no question that you'll find just the right gift to show him you care... and that you believe in his skills as a father.
This article was originally published on