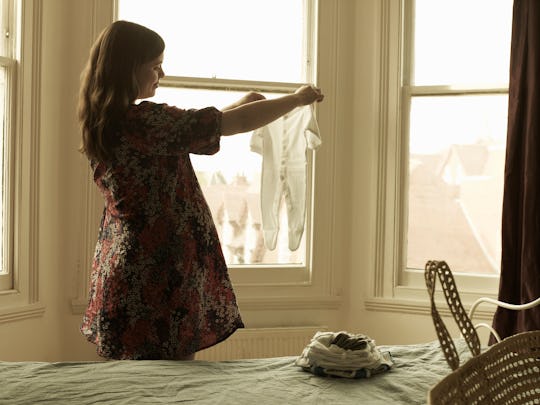 Flashpop, Getty Images
27 Best Gifts For Pregnant Women & Expecting Moms
Sure, moms-to-be love getting cute baby clothes or baby store gift cards. But if you really want to show her you care, get her a gift that's just for her.
Everyone deserves a loving gift now and then, but anyone suffering from first-trimester nausea, second-trimester swelling, or third-trimester discomfort could use a little extra love. While they may not be able to take away food aversions or round ligament pains, the best gifts for pregnant women are the ones that will make them smile, help them relax, or at least take their mind off being kicked in the ribs for a little while.
Even the best and easiest pregnancy is hard on a woman's body, emotions, and energy levels in general. After all, she's growing a human and that's hard work. If she's doing it while also chasing around an older sibling (or siblings), it's all the more exhausting. She's also likely spending a lot of time thinking about and planning for the baby, so chances are high she's not spoiling herself at the moment and could use a little spoiling from someone else.
The best gifts are the ones with some kind of sentimental value, so whether it's a personalized piece of jewelry, a mommy and me outfit, or something that will help her relax in the final stretch of pregnancy, mama-to-be will be grateful for the thought you put into her gift. However, if you're not entirely sure where to start, here are some ideas to help you out.
We only include products that have been independently selected by Romper's editorial team. However, we may receive a portion of sales if you purchase a product through a link in this article.
Whatever gift you decide for the pregnant woman in your life, just make sure you put some extra thought into it, because she deserves a little extra love right now. Not to mention, she's hormonal, and wouldn't you rather your gift trigger some pregnancy happy-tears than scary pregnancy rage? It's worth the extra effort to do it right.
This article was originally published on