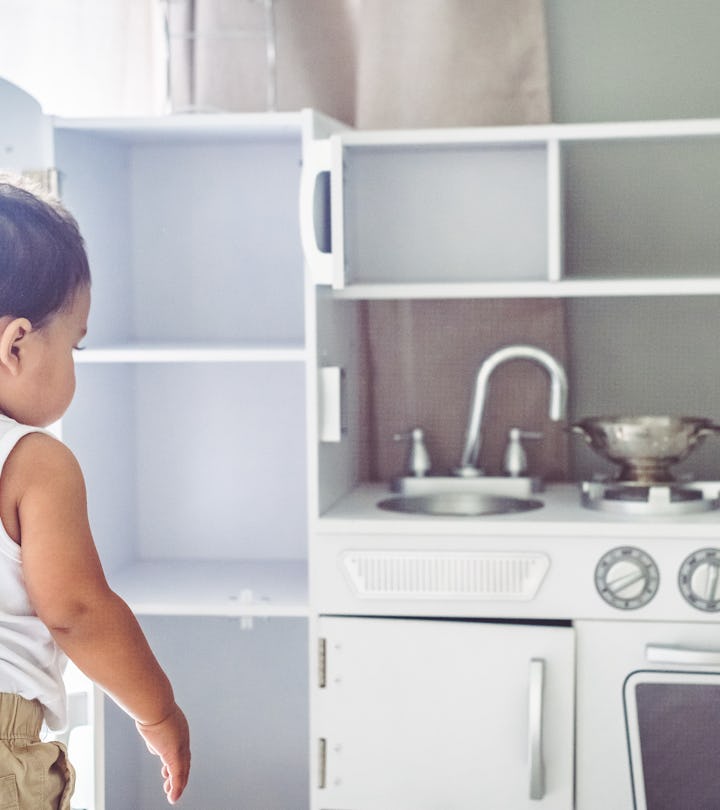 Lisa5201/E+/Getty Images
32 Great Toys & Gifts For 2-Year-Olds
From pretend play to music and scooters, this list is full of toys your 2-year-old will actually enjoy.
You haven't experienced true rejection until you've watched a 2-year-old unwrap your present only to discard it within seconds. You might think shopping for a toddler is easy, but think again. Things they can sort? They love them. Overly complicated building materials? Save that for when your favorite kiddo hits 5. Too confused to know the difference? Bookmark these 32 best toys and gifts for 2-year-olds that they'll actually enjoy.
These best gifts for 2-year-olds run the gamut from sensory development toys to early art supplies, motor skills-focused materials to exercise equipment. What they have in common is they're all fantastic toys and gifts for 2-year-olds, each designed to be age appropriate and attention-grabbing. Consider the indoor trampoline, for example. If you've ever watched the sheer joy of a tot bouncing on one of these trampolines in a friend's living room, then you know that the person who gifted this incredible item surely must be a lifelong hero in that kid's eyes. You could be the same to a child you love.
And to make shopping even easier, we've divided this list of winning gift ideas into categories.
We only include products that have been independently selected by Romper's editorial team. However, we may receive a portion of sales if you purchase a product through a link in this article.
No matter what you choose, you're bound to find something for the curious, creative, sometimes mischievous 2-year-old in your life.
This article was originally published on