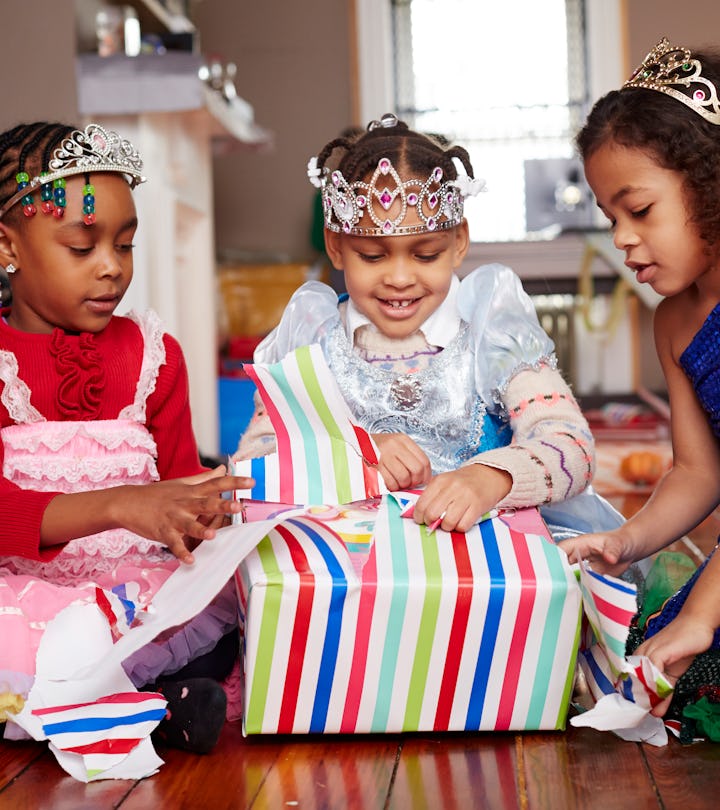 Granger Wootz, Getty images
20 Home Run Gifts For 5-Year-Olds
They're a surprisingly finicky bunch.
Helping Santa find the right gift for a 5-year-old can be tough because you don't want to get them something that seems too "babyish," but you also don't want the gift to be so challenging that it's frustrating. At this age, they're in that sweet spot between being a little kid and big kid, so the best gifts for 5-year-olds will also walk that line. Between learning to read, pretend play, hands-on fun, and practicing losing games with grace, there are, surprisingly, a lot more gifts and toys for 5-year-olds than you may realize.
As a mom to a 5-year-old myself, I know firsthand how difficult this age can be to shop for. On one hand, they're either in or close to starting kindergarten, so they really are in the big-kid zone, but on the other hand you still have a year or two left of them believing in Santa so it's tempting to still see them as preschoolers and go for the character toys they loved just a year ago. In this case, it's best to start leaning toward the big-kid gifts, because a lot of the most popular toys for 5-year-olds are more generalized and offer kids opportunities to put some of their new skills, like reading and problem solving, to use.
Of course, this isn't to say they no longer have a favorite character of some sort (I'm not sure my house will ever be free and clear of Elsa), it's just that their "favorite" things seem to change as often as the weather, so character-specific don't make for the best gifts for 5-year-olds. So, what should Santa bring, then? From STEM toys to games to fidget toys, ride-on cars, and an epic dollhouse, here are some gift ideas for 5-year-olds.
Figuring out the best toys for 5-year-old takes some work, especially as you try to walk that fine line between little-kid and big-kid toys, but once you find the sweet spot you'll discover that there are a lot of great options out there.
This article was originally published on