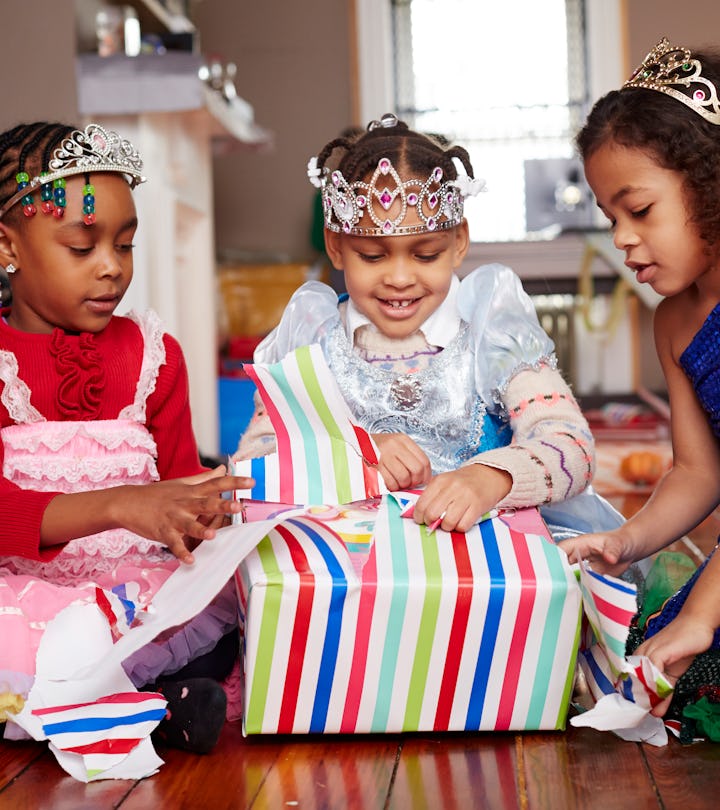 Granger Wootz, Getty images
20 Home Run Gifts For 5-Year-Olds
They're a surprisingly finicky bunch.
Whether your little one is off to kindergarten or they still have another year of preschool, finding the right gift for that age group can be tough. 5 years old is a super sweet age, but it's also in-between little kid and big kid; you don't want to get them something that seems "babyish" but you also don't want the gift to be so challenging that it's frustrating. On this list you'll find the best gifts for 5-year-olds because with so many options, it can be hard to get it right.
Whether they're into playing pretend, world-building, making art and doing crafts, or reading, you'll find something on this list that they'll love. What you won't find is a lot of stuff that's tied to a certain character or TV show, because it seems like when you're 5, your "favorite" things change as often as the weather. And even if your 5-year-old is all about dolls and dress-up, you may want to keep this list around for the inevitable last minute scramble to buy one of their classmates a birthday gift. From STEM toys to puzzles, paper dolls, crafts, and even a Barbie dream house, there's something for all the 5-year-olds in your life.
At the age of 5, a kid may not be a baby, but they're still at an age when opening a gift, regardless of what it is, is a joy in and of itself. So, don't worry too much about finding a gift that's just right, because they're probably going to be happy no matter what. Unless you get them a toy for babies, of course.