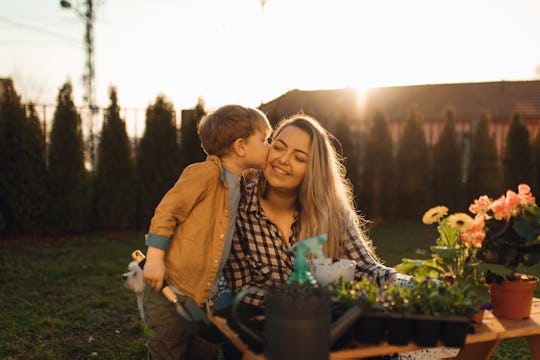 MMPhotography/E+/Getty Images
Mother's Day Gifts From Sons That Moms Will Love
From small gifts to splurges, there's something here for her.
If your mom is the type to drop hints about what she wants for her birthday or the winter holidays, you may be feeling a little lost if she goes mum (pun fully intended) when it comes to what she'd like for Mother's Day. Whether you want to splurge or just give her a token of your appreciation along with a card, here you'll find the best Mother's Day gifts from sons.
It can be surprisingly difficult to find the right gift for your mom, especially when she buys her favorite things for herself, or if you're not sure what she currently has (thanks to a year of seeing her mostly from the shoulders up on Zoom, or, if she's like my mom, from the nose up on FaceTime). On this list you'll find something for whatever your mom is into whether that's gardening, cooking, crocheting, or just eating great snacks along with a glass of good wine. And while your mom may insist she doesn't want or need anything, Mother's Day is a great opportunity to show your mom that you appreciate all she has done and continues to do for you, or at the very least, to get her that air fryer she can't stop talking about. Read on for Mother's Day gifts from sons.
We only include products that have been independently selected by Romper's editorial team. However, we may receive a portion of sales if you purchase a product through a link in this article.