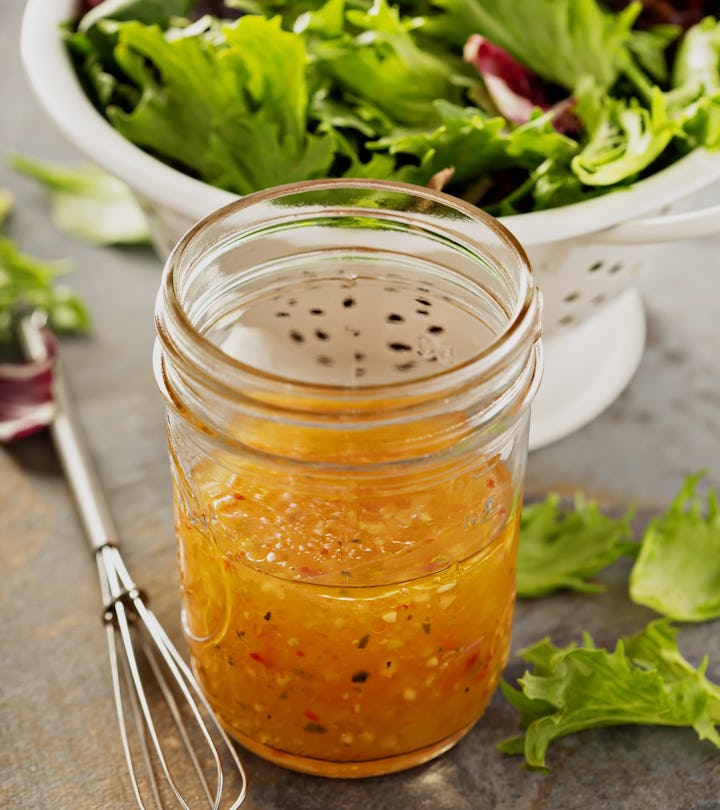 Lacramioara Hurgoi / 500px/500px/Getty Images
The Best Salad Dressing Recipes
Go ahead and commit some of these to memory so you're a hosting hero.
Summer may be waning, but it's still warm outside, the sun is still out past bedtime, and there are plenty of salads left to make. The great think about having an array of salad dressing recipes in your personal recipe box is that you can use them all year long — but there is something about late August that begs for a huge salad as a meal with homemade salad dressing poured from a mason jar.
Luckily, there is no shortage of salad dressings out there to try. While some salad dressing recipes, like ranch or thousand island, can be found just about anywhere (and can all taste wildly different), this list includes some unique options and some classics that every home chef should know how to whip up. Nearly all of these perfect salad dressings can be pulled together with pantry staples, and truly there's nothing better than whisking up the perfect vinaigrette to go with grilled meats and veggies, to pour over pasta, or to drink from the bottom of your salad bowl when all the lettuce is gone. (Don't even pretend like you haven't done that.)
Look, if Harry Styles can be wooed with a very simple salad dressing, then maybe one of these salad dressing recipes can change yourl ife, too.
Whether you're making an enormous salad or just want a bunch of dressings to put out for a quesadilla spread or a big platter of grilled meats, these are all great salad dressing recipes to have on hand.