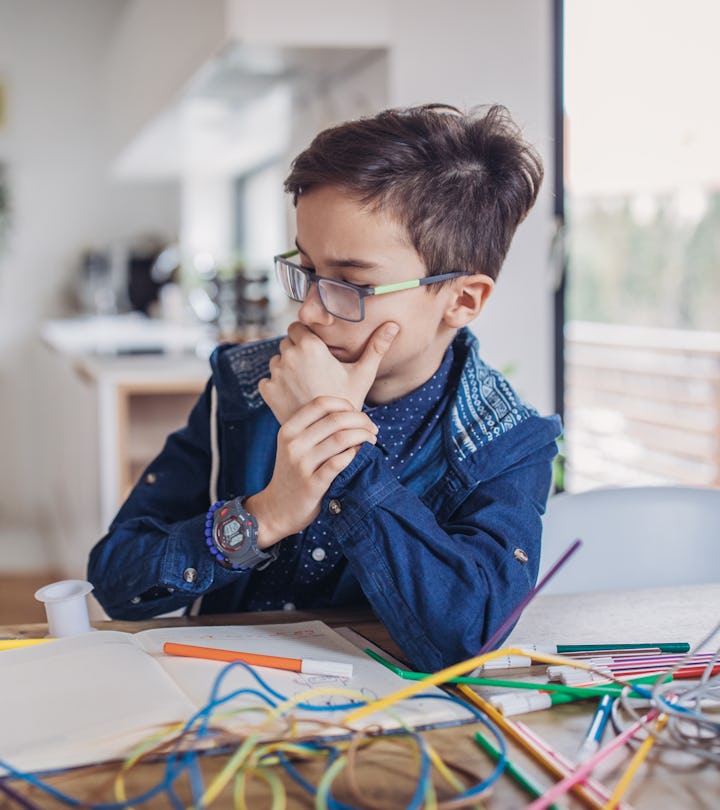 South_agency/E+/Getty Images
21 Of The Best STEM Kits For Kids
It's more than staring through a telescope.
STEM kits for kids have become popular as an added learning resource for parents. And by including them as a part of your child's playtime, they get an early start at developing their critical thinking abilities. (Plus when you find one that's a subscription box, it becomes really convenient for parents.)
Whenever I heard the word "STEM," I always thought it was for people who enjoyed math and science. And I have to admit that isn't me. But after speaking with Brittany Rhodes, who created a math-centered subscription box for kids called Black Girl MATHgic, my entire perspective changed.
Rhodes has a degree in science and mathematics and worked over 10 years as a private tutor. But she wanted to figure out how she could help more kids and get her comprehensible lessons into the homes she would never physically enter. In 2019, she launched her STEM subscription box that helps kids' math confidence grow by removing the anxiety and replacing it with fun, engagement, and a real-world view of how math applies to the simplest things, like cooking and time.
"It requires work, but math is also children's introduction to problem-solving," Rhodes says. She advises parents to "use the resources that are available to you."
And math is just one part of STEM, which stands for science, technology, engineering, and mathematics. The activities that involve STEM are more than looking through a telescope or solving a tough equation. It can include gardening, baking, building a battery, assembling a toy car, and so much more, and exposing your kids to a variety of STEM projects early shapes their life skills.
These STEM kits (which include monthly subscription boxes and one-time purchases) give relatable tools to assist you in guiding your child's curiosity.
We only include products that have been independently selected by Romper's editorial team. However, we may receive a portion of sales if you purchase a product through a link in this article.