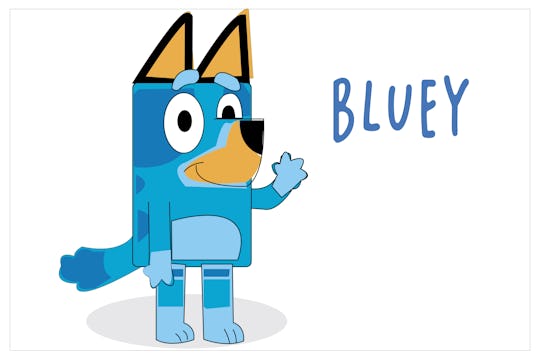 Shutterstock
The Best Bluey Costumes For The Whole Family
Bluey and the gang are all here.
We may receive a portion of sales if you purchase a product through a link in this article.
To know Bluey is to love it. The Australian cartoon series has somehow found a way to capture the magic of pretend through a family of Blue Heeler dogs: mom Chilli, dad Bandit, and their two daughters, Bingo and Bluey. And it's as sweet and funny for parents as it is for kids. Naturally, that means this runaway hit will be the go-to costume come All Hallow's Eve. And you can score a Bluey Halloween costume in advance on these sites.
What you'll find here are various riffs on jumpsuits with matching masks. Some are super oversized head coverings, others just go over the eyes, so you can pick and choose what your child will tolerate while racing through the neighborhood trick-or-treating.
Not surprisingly, smart makers over on Etsy have also jumped on the Bluey bandwagon and applied their crafting prowess to a variety of riffs on the cute pups.
To really embody the right Bluey attitude, grab one of these costumes and help your child work on their Aussie accent.
With costumes in hand, you can now breathe a sigh of relief knowing your Bluey-loving fam is covered for Halloween.
This article was originally published on