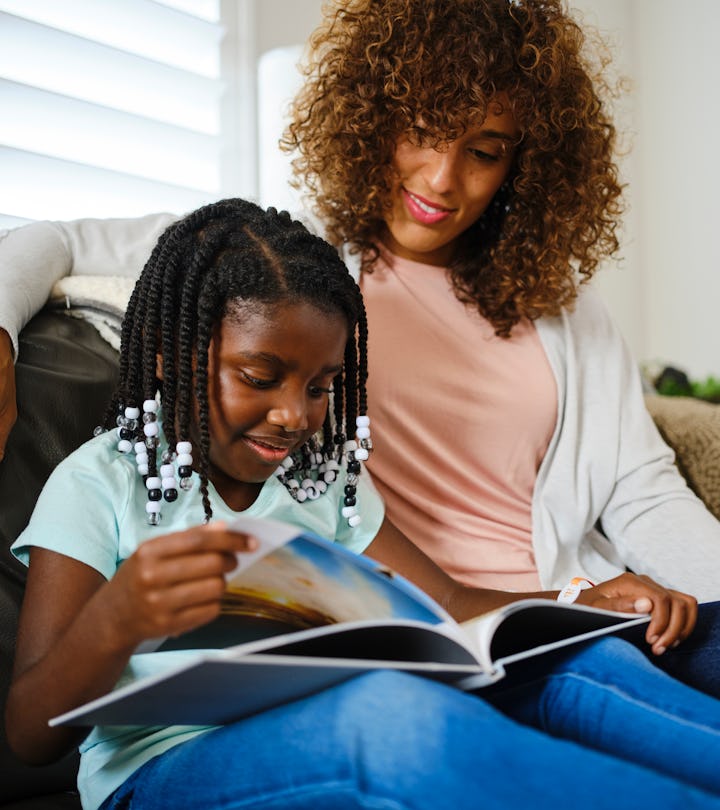 RichLegg/E+/Getty Images
20 Children's Books To Read On World Autism Awareness Day
Read these books on for kids to learn about themselves, their sibling, or their peers with autism.
Autism can make children feel different, misunderstood, and even ostracized. No parent wants their child to feel this way, and parents of the children around them probably hope their kids are being compassionate, too. Reading children's books about autism together can allow children who live with it to see themselves represented in stories, and lets other children learn about their friends and siblings with autism and ask questions. It's also a great way to help raise awareness about autism spectrum disorders ahead of World Autism Awareness Day on April 2.
The Centers for Disease Control and Prevention (CDC) website states that one in 54 children have autism spectrum disorder, which "can cause significant social, communication, and behavioral challenges." That rate means even if your own child does not have autism, chances are they will encounter someone who does, either in a sibling, friend, or classmate. Even without having a specific person to talk about, Autism Speaks advocates that autism education and sensitivity training can occur at home, so even children who have never encountered someone living with autism can (and should) learn a little more.
Just like representation of different races and identities has become an important focus of children's books, a child on the autism spectrum seeing themselves represented within a story and children without autism reading stories starring kids on the spectrum is crucial. If you want your little one to learn about characters like them, their sibling, or their classmates, these books may come in handy.
We only include products that have been independently selected by Romper's editorial team. However, we may receive a portion of sales if you purchase a product through a link in this article.