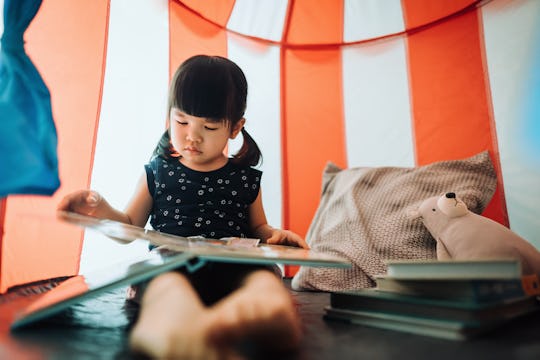 d3sign/Moment/Getty Images
Your Horse-Obsessed Kid Will Love These 21 Books
Warning: These books may result in your child begging you for a pony of their own.
There is just something about a pony that kids seem to be innately drawn to. So, it's no wonder there are so many fantastic kids' books about horses and their adventures. Filling your child's library up with books about their favorite animal will not only encourage their love for reading but could also potentially keep them satisfied enough to go a day without asking you to buy them a pony of their own.
To be totally fair, ponies are really cute. Plus, horses are featured in just about every Disney movie, so even if you were to strategically plan a route to school that avoids driving past any homes with horses, your kid would probably still get exposed to them soon enough. Trying to fight a child's love of horses is a losing game, so you might as well lean into it. Even better, you can immerse yourself in it just as much by reading them horse-centered bedtime stories at night.
There is no shortage of fantastic kids' books that feature horses. Whether you're looking for a fairy tale, a simple board book, something with gorgeous illustrations, or a story that is downright hilarious, there is a horse book for you. Here are some fantastic options to help you build your library.
We only include products that have been independently selected by Romper's editorial team. However, we may receive a portion of sales if you purchase a product through a link in this article.
With so many fantastic stories to choose from, you can easily fill a kid's personal library up with horse books in no time. However, if your child is truly passionate about their love of horses, be prepared... because it's unlikely that any amount of books will distract them enough to stop asking for a pony of their own.
This article was originally published on