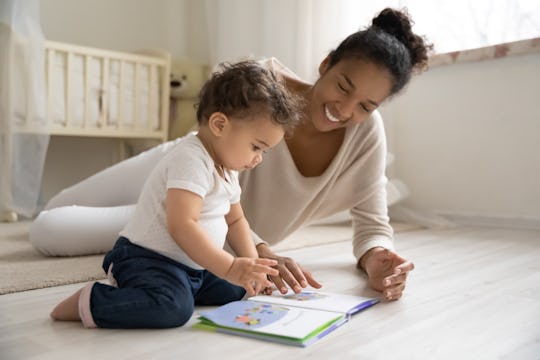 Shutterstock
13 Children's Books About Poop
Get ready for some pooptastic times reading with your kid.
As a parent, you probably talk about poop pretty much every day. Think about it: how often do you ask your child if they have to go to the bathroom, find out if they forgot to flush the toilet again, or (ack) if they accidentally pooped their pants. Poop has a way of working itself into almost any banter with your babe, which is probably why children's books about poop are so popular. If you can't have enough crappy conversations with your kiddo, you can keep the convo going by reading these books right before bed (just make sure your kiddo hits the potty first).
But make no mistake: children's books about poop are quite different from potty training books. That's right, those books are all about toilet training so that you can finally pitch the PullUps, but books about poop are actually quite educational. Your child can learn how poop is made, learn how animals go (and what their bowel movements look like), or read stories about kids who refuse to go Number two.
So even though your kiddo might giggle and think it's gross, guess who's going to be totally engaged when you read these children's books about poop? Actually, both of you.
We only include products that have been independently selected by Romper's editorial team. However, we may receive a portion of sales if you purchase a product through a link in this article.
There are so many children's books about poop. While it might not be the most pleasant topic, helping your child to learn about (and love) their poo can teach them to be healthier... and maybe, just maybe, a reluctant toilet trainer will be tempted to poo in the potty.