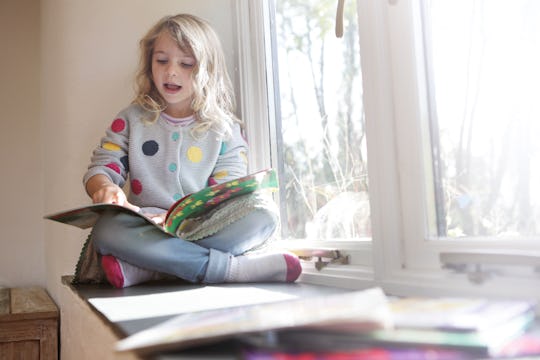 Peter Cade/Photodisc/Getty Images
Your Kids Will Learn So Much From These Cute Books About The Weather
From storms to snow, these books are perfect for budding meteorologists.
Growing up on the Texas coast, I've experienced nearly every type of weather imaginable — sweltering summer heat, hurricanes, tornadoes, and even a few ice and snow storms. And now, so are my kids. Reading children's books about weather helps my kids understand the fascinating phenomena that occur in our little corner of the world, as well what the climate looks like in other areas.
Especially when kids are frightened about certain types of severe weather, reading a book that describes exactly what happens when a hurricane is headed toward the coast or a tornado touches down nearby can help comfort them. Above and beyond the nuts and bolts of meteorology, reading books about weather with kids can also help introduce them to important issues surrounding climate change.
Many books about weather for kids are also fun fictional stories about jumping in puddles, soaking up the sun's rays, or playing outside on a snowy day. Picture books about different types of weather are great for younger kids who are just learning about how the weather changes with the seasons, temperatures that rise and fall, and more.
From classic books you know and love from your own childhood to new stories that highlight weather from all around the globe, these children's books are perfect for families who want to read all about weather.
We only include products that have been independently selected by Romper's editorial team. However, we may receive a portion of sales if you purchase a product through a link in this article.