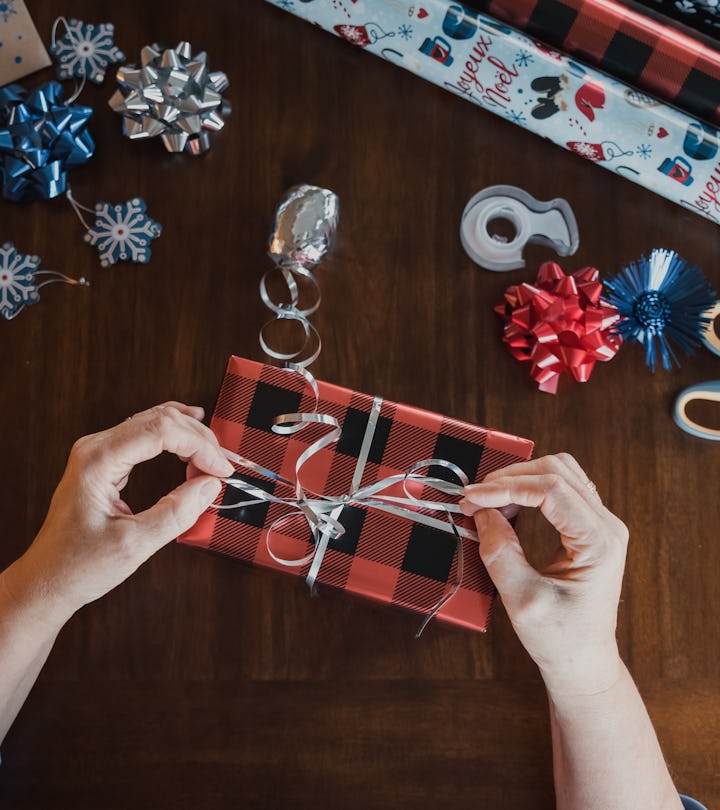 Cavan Images/Cavan/Getty Images
Buy These Things Now & Save Yourself Some Hassle On Christmas Eve
Your future self will thank you for buying those extra tiny screwdrivers.
My kids are notorious for staying up late on Christmas Eve, so I usually stay up well into the wee hours of Christmas morning to wrap their gifts. If you find yourself in a similar predicament, you need to buy a few things for Christmas Eve now to save yourself some hassle. After all, who really wants to make a run to the store for tape in the middle of the night?
Despite weeks (and sometimes even months) of planning, I inevitably find myself rushing around the day before Christmas in order to get every single last-minute detail in line. Many times, however, I completely space on something super simple like batteries for all of the new toys my kids will open up on Christmas morning. Then, when it comes time to open everything up, my kids are utterly disappointed because I forgot that in order to actually play with their new toys, they need batteries. Nobody wants to be "that" mom.
To save your sanity this year, check these supplies off of your pre-holiday shopping list early. That way, you won't have to try to figure out which stores are actually open on Christmas and you can get some well-deserved rest on Christmas Eve for once.