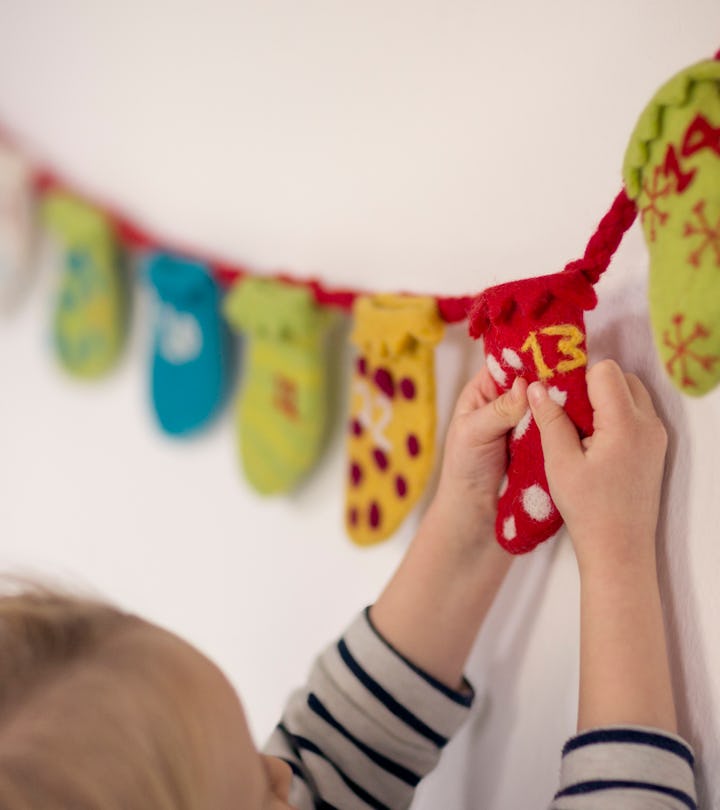 Getty
Christmas Countdown Calendars To Make The Long Wait A Little More Fun
Because the anticipation is part of the celebration.
One drawback to busting out the Christmas music and lighting up the evergreen scented candle the day after Halloween (is that just me?) is that, especially for little kids, it makes the lead up to Christmas day seem like an eternity. For kids (or adults) who are anxious for the day to finally get here, a Christmas countdown calendar can be a joyful way to wait it out. These calendars (sometimes called advent calendars) are a great way to illustrate how many days are left until Christmas, because without a visual representation, you can expect to be asked the question by your excited child about a billion times.
Whether you like a countdown calendar with chocolate or other treats (there are even wine advent calendars for adults), or you prefer to keep it simple with an illustrated paper calendar or one you can print for free at home, the options on this list will make patience easier. There are also wooden and magnetic calendars, one that's vintage (and from Germany), another for Disney fans, and one for Potterheads. Read on for the best countdown Christmas calendars, because the wait for St. Nick is a little easier when there's something to look forward to each day.